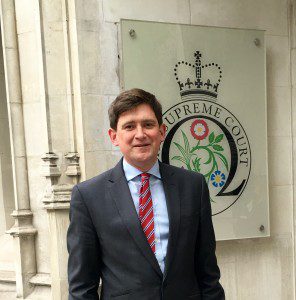 Heather Ilott has lost her claim to £160,000 awarded to her by the Court of Appeal after her mother Melita Jackson left most of her £486,000 estate to charities. If the Supreme Court had ruled in her favour it would have had enormous implications for charities which receive a large proportion of funds from bequests. It would also have undermined testamentary freedom.
Mrs Ilott, from Hertfordshire, had originally been awarded £50,000, which was later tripled.
Animal charities challenged that increase and it has now been ruled she will receive only the original £50,000.
The court heard that Mrs Ilott, who was an only child, was rejected by her mother at the age of 17 after she left home in 1978 to live with her boyfriend, Nicholas Ilott, whom she later married.
She and her mother never reconciled their differences, and when 70-year-old Mrs Jackson died in 2004, her will made no provision for her daughter.
Mrs Ilott, who is in her 50s, made her initial appeal under the Inheritance (Provision for Family and Dependants) Act 1975 for "reasonable financial provision" from her mother's estate.
The Act gives the child of a deceased parent the right to apply for an order if a will does not make reasonable provision for them.
When Melita Jackson died in 2004 she made it clear she didn't want her estranged daughter to benefit, and so left her £500,000 estate to three animal charities, with which she had no real connection.
Before her death in 2004, Mrs Jackson instructed the executors of her will to fight any claim Mrs Ilott might make after her death.
Supreme Court justices were told that the appeal against that increase had been brought by the animal charities "largely on principle" because of the possible impact on other cases, and "some arrangement" – not disclosed in court – had been made with Mrs Ilott in the event of the appeal succeeding. Presumably this means that the charities will not be asking Mrs Iliot to pay their costs of the appeal. It is likely that the costs incurred by both parties will easily exceed the £50,000 inheritance Mrs Iliot is entitled to.
In these kinds of cases the costs can easily outweigh the inheritance itself and it is well worth considering mediation as an option for resolving the dispute.