Complaints about Gambling Operators
Contact us: 0203 621 3908 or 07827 961764 or by email to enquiries@promediate.co.uk

We have been approved to provide ADR to Gambling Commission operators bound by the Licence Conditions of Practice (LCCP) Social Responsibility Code 6.1.1
In accordance with the Gambling Commission's LCCP the mediation services we provide to Gambling Operators is free to the consumer although Gambling Operators pay a scale of fees for us to deal with the dispute.  Members pay a fee of £100 per dispute and Non-Members pay £150 per dispute.
Members of the The British Racecourse Bookmakers' Association and Slotty Vegas are members of the complaints scheme.
Other operators pay an annual fee of £100 plus VAT
The ADR system is essentially the same as consumer disputes.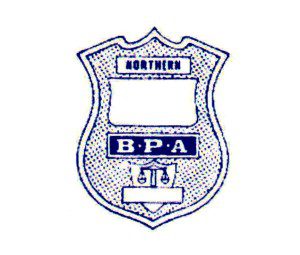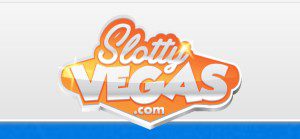 6 Complaints and disputes
6.1 Complaints and disputes

Social responsibility code provision

6.1.1 Complaints and disputes All licences (including ancillary remote licensees) except gaming machine technical and gambling software licences

1Licensees must put into effect a written procedure for handling customer complaints and disputes.

2 Licensees must also ensure that they have arrangements in place for customers to be able to refer any dispute to an ADR entity if not resolved to the customer's satisfaction by use of their complaints procedure. It is permissible for licensees to have arrangements with more than one ADR entity and for customers to be directed to different ADR entities depending on the nature and subject matter of the dispute.

3 It is permissible for any such ADR entity to have terms enabling it to reject complaints referred for dispute resolution on the basis they are frivolous or vexatious but licensees may not refuse to refer disputes on that ground.

4 The services of any such ADR entity must be free of charge to the customer and must not be subject to terms which restrict, or purport to restrict, the customer's right to bring proceedings against the licensee in any court of competent jurisdiction. Such terms may, however, provide for an agreed resolution of a dispute (arrived at with the assistance of the ADR entity) to be binding on both parties.

5 In this code a 'complaint' means a complaint about any aspect of the licensee's conduct of the licensed activities, and a 'dispute' is any complaint which:

a relates to the outcome of the complainant's gambling transaction; and

b is not resolved at the first stage of the licensee's complaints procedure.

6 Licensees must ensure that:

a information about their complaints procedure is set out in their terms and conditions;

b such information is also readily accessible on the gambling premises or website as the case may be;

c such information includes details of how to make a complaint to the licensee and the relevant contact details;

d such information includes the identity (with contact details, which can be by way of a link from the licensee's website) of the ADR entity or entities to whom disputes can normally be referred and, where necessary, details of any limitation on the nature and subject matter of disputes with which a particular ADR entity deals

e customers are given a copy of the complaints procedure on request or on making a complaint; and

f all complaints are handled in accordance with the procedure.

7 Should licensees refer a dispute to an ADR entity other than one in respect of which contact details were given in accordance with 6 above they must, at the same time as making the reference, inform the Commission of the reference and reason for selection of the ADR entity concerned.

8 Licensees must keep a record of all complaints that are not resolved at the first stage of the complaints procedure.

9 Licensees must arrange for a copy of the decision on, or a note of the outcome of, each dispute referred to an ADR entity to be provided to the Commission, either by the ADR entity or by the licensee. This information should be provided in such format and within such timescale as the Commission may from time to time specify.
Recent Blog Posts
Learn from the top thought leaders in the industry.
  I am proud to announce that I received the Highly Commended award at the National Mediation Awards 2018 on 9 October 2018. Mediator of the Year Award Civil and Commercial. The award for Mediator of the Year was deservedly won by David Richbell despite him having...
Don't Be Shy. Get In Touch.
If you are interested in working together, send us an inquiry and we will get back to you as soon as we can!


ProMediate is certified by CTSI to provide mediation services for consumer/business disputes in the UK. The charges that ProMediate is authorised to raise for each dispute dealt with are as follows:
Cost to businesses:
Value of Goods or Services
Up to £1,000                                         – £50 plus VAT
– £2,500                                                  – £75 plus VAT
– £5,000                                                  – £100 plus VAT
– £7,500                                                   – £125 plus VAT
– £10,000                                                 – £150 plus VAT
Payment can be made here for individual disputes:
Business Membership fee £100 plus VAT – sign up here……
Cost to Consumers:
Value of Goods or Services
Up to £1,000                                          – £10 plus VAT
£2,500                                                     – £25 plus VAT
£5,000                                                      – £50 plus VAT
£7,500                                                       – £75 plus VAT
£10,000                                                    – £100 plus VAT
The above charges are based upon 1 hour of mediator time. Disputes above this value can exit the scheme and be dealt with by ProMediate's general mediation service.
It is a term of the Click2Resolve scheme that the business and consumer must consent to use the service, before instructing us.
Payment by Consumers can be made here……
Mediation Set up Service
If you contact us without first getting the other person or business to agree to use our service, we will contact them to try to obtain their agreement.
In those circumstances we do charge a set up fee for this service. It is sometimes possible to resolve your dispute informally after one or two calls without even booking a mediation appointment!
When we receive an initial enquiry we crack on immediately trying to make contact with the other side in the dispute, emailing info, leaving messages on the telephone and even text messages. Our working hours are never 9-5 and we will often make contact at a time that meets the needs of our clients, evenings and weekends included.
Sometimes one side requires key information before they will agree to mediate. We will often liaise with all concerned to make sure this is shared. Once contact is made there will be further to-ing and fro-ing to set up the appointment, documents sent out and making sure everyone is comfortable with the process.
We charge the following fees for contacting the other party in this way:
Value of Goods or services:
Up to £1,000 – £10 plus VAT
– £2,500       – £25 plus VAT
–  £2,500 upwards – £50 plus VAT
If you have already discussed your case with one of our mediators and need to pay your set up fee click below to pay by PayPal (if you need an alternative payment method please contact our office on 01928734630). (click below to make a payment)