ProMediate Professionals' Complaints Service
Complaints about professionals dealt with professionally - Contact Us: 0203 621 3908 OR 0782 796 1764 OR enquiries@promediate.co.uk
Who are we?
ProMediate has been certified by CTSI to provide ADR for disputes between clients and solicitors and other legal professionals.
We also deal with complaints against other types of professional such as accountants, architects, IFAs etc.
The Law Society has issued guidance pointing solicitors to use our dispute resolution service –
https://www.lawsociety.org.uk/news/stories/important-update-on-information-requirements/
We are not endorsed by the Law Society but our CEO has been a member of the LSEW Civil Justice Committee for over 7 years and is a solicitor, non practising barrister, DDJ and professional indemnity specialist.
ProMediate has set up a telephone mediation scheme specifically to deal with professional negligence claims and complaints about professional service, up to £50,000 in value.
Avoid delays, publicity, binding decisions, misconduct reporting and case fees associated with the Legal Ombudsman/Financial Ombudsman Service and mediate your dispute quickly through Click2Mediate. The process is entirely voluntary and confidential.
The complaint will be dealt with by one of ProMediate's specialists with professional negligence experience, so there is no need to reinvent the wheel.
Your mediator will be off to a standing start and will cut to the chase. Contact us for further information.
The charges are based upon £150 per hour and accordingly we charge £150, £300 and £450 depending upon the length of time involved.
We follow the same procedure as with the consumer mediation scheme.  However, only a specialist mediator will be assigned to the case.  Moreover, we will assess the case when it is referred to us and tell you whether we think that it is a 1 hour – 3 hour or above case and see whether you agree with our assessment.
Our mediations are normally conducted by telephone but we can also arrange an online mediation at no additional cost, or a physical mediation if the case exceeds 3 hours.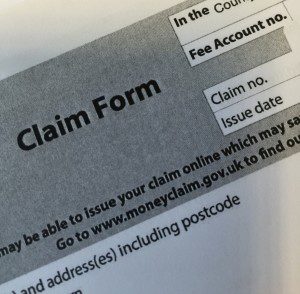 Professionals can make payment for this service via Paypal:
Membership Packages
Let's get one thing straight! – membership is not obligatory, but we obviously have limited capacity and will prioritise members when complaints are referred to us.  Being a member speeds up the process as we know that members are willing to mediate, in principle, and have their contact details already when a complaint is referred to us.  We are able to get to know members' businesses and are happy for them to use our IP in their complaints processes, t's and c's and deadlock letters.  We provide a quarterly newsletter which is exclusive to members.
The Following Membership Packages are available:
Silver – £100 plus VAT per annum
Regular ProMediate newsletter
Advice regarding compliance with the ADR Directive and ODR Regulations
Feedback regarding any complaints dealt with.
Gold – £250 plus VAT per annum
Plus – 1 free mediation of any value
Platinum – £500 plus VAT per annum
Plus – 2 free mediations of any value
Access to dedicated 24 hour ADR Helpline.
Lutetium/Rhodium- £1000 plus VAT per annum
All of the above plus half a day mediation and ADR training session – please contact us to discuss!
ProMediate Membership Fees
Member Name Details

Contact us by completing the form below
Recent Blog Posts
Learn from the top thought leaders in the industry.
Parties in a recent inheritance dispute - Rea v Rea (https://www.bailii.org/cgi-bin/format.cgi?doc=/ew/cases/EWCA/Civ/2022/195.html)  described by the Court as "tragic" have been told to mediate by the Court of Appeal which considered that it would be a good idea...
Don't Be Shy. Get In Touch.
If you are interested in working together, send us an inquiry and we will get back to you as soon as we can!