Consumer ADR Guidance
Contact Us: 0203 621 3908 OR 0782 796 1764 OR enquiries@promediate.co.uk




GUIDANCE FOR CONSUMERS
ProMediate operates an independent alternative dispute resolution service, which is the trading name of Promediate (UK) Limited, which has been set up to resolve disputes between customers and businesses in the UK in accordance with the ADR Directive and ODR Regulations.
ProMediate (UK) Limited is registered with the Civil Mediation Council Limited and authorised by Chartered Trading Standards Institute as competent authority as an ADR body.
We will accept any complaints about a business, and lawyers, subject to the terms of acceptance, to include both domestic and cross-border disputes.
ProMediate's charges must be paid by the consumer when the complaint is submitted to us  (except in the case of lawyers' complaints or OfCom/communications where there is no charge to the consumer, or if the business agrees to pay the consumer's share of the mediation costs).
We do not make a decision about your dispute but conciliate and mediate between you and the business in an attempt to help you to reach a settlement. The process is entirely voluntary and non-binding until any agreement is reached between you.
We do not propose a solution but any mediation will take into account consumer law to ensure neither party is deprived of the protections those laws allow.
The outcome is binding on the parties if they reach agreement.
The participants do not have to seek independent advice or third party assistance in order to access the ProMediate ADR procedure but they may do so if they wish.
Participation in the procedure does not prevent the possibility of seeking redress through court proceedings; and the proposed solution may be different from an outcome determined by a court applying legal rules.
If the Business refuses to pay any charges the process will be terminated and the customer will be refunded. The consumer indicates agreement to the terms of the mediation process when submitting the Complaint Form or details of the complaint. The nominal charges for the service can be paid through Paypal.  Payment is per complaint on the basis of the value of the goods or services in dispute.
Our Charges
Our charges start at £5 for consumers complaining about goods or services costing up to £250.
The costs are as follows:
dispute/complaint value
up to £250 – £5
up to £500 – £10
up to £1,000 – £25
Alternative Dispute Resolution privacy notice
We keep this privacy notice under regular review and it was last updated in 2022.
ProMediate respects your privacy and is committed to protecting your personal data. This privacy notice will inform you as to how we look after your personal data and tell you about your privacy rights and how the law protects you.
Who we are
ProMediate collects, uses and is responsible for certain personal information about you. When we do so we are regulated under the United Kingdom General Data Protection Regulation ('UK GDPR') and the Data Protection Act 2018. We are responsible as 'controller' of that personal information.
ProMediate is a registered Alternative Dispute Resolution (ADR) Entity with the Chartered Trading Standards Institute, delivering a scheme to resolve disputes between consumers and traders/businesses in relation to goods or services bought.
Our Data Protection Officer is Peter Causton.
Personal information we collect and use
Information collected by us
In the course of dealing with your consumer complaint and mediating with the trader, we collect the following personal information when you provide it to us:
Name
Contact details (address, email address, telephone numbers).
How we use your personal information
We use your personal information to deliver our ADR scheme to resolve disputes between consumers and traders/businesses in relation to goods or services you have bought.
Reasons we can collect and use your personal information
We rely on Article 6(1)(c) as the lawful basis on which we collect and use your personal data ie 'processing is necessary for compliance with a legal obligation'. The legal basis for this is The Alternative Dispute Resolution for Consumer Disputes (Competent Authorities and Information) Regulations 2015.
As we have a statutory basis for collecting your personal data if you do not provide all of the personal data requested, we may be unable to process your application and deliver dispute resolution.
How long your personal data will be kept
We will hold your personal information for six years following the resolution of the case, after which time, the entire file will be securely destroyed.
Where any fee for providing the service is not paid, the application and all personal information will be destroyed once a period of reasonable notice is given.
Who we share your personal information with
Your personal data is shared only for the purposes of providing a dispute resolution service, and only with those delivering this service (namely ProMediate ADR service or mediation and any appointed approved contractor). As per the process, personal details will be shared between the two parties who are in dispute.
The results of the dispute resolution will be shared with both parties to the dispute and any subscribing organisation through whom you have accessed the scheme.
Due to the regulatory nature of the ADR scheme, the information provided may be shared with bodies who audit the scheme for purposes of accreditation.
We will share personal information with law enforcement or other authorities if required by applicable law or in connection with legal proceedings.
Your rights
Under the UK GDPR you have a number of rights which you can access free of charge which allow you to:
know what we are doing with your information and why we are doing it
ask to see what information we hold about you
ask us to correct any mistakes in the information we hold about you
object to direct marketing
make a complaint to the Information Commissioners Office.
Depending on our reason for using your information you may also be entitled to:
object to how we are using your information
ask us to delete information we hold about you
have your information transferred electronically to yourself or to another organisation object to decisions being made that significantly affect you
stop us using your information in certain ways.
We will always seek to comply with your request however we may be required to hold or use your information to comply with legal duties. Please note: your request may delay or prevent us delivering a service to you.
For further information about your rights, including the circumstances in which they apply, see the guidance from the UK Information Commissioner's Office (ICO) on individuals' rights under the United Kingdom General Data Protection Regulation.
If you would like to exercise a right, please contact the Information Resilience and Transparency Team at admin@promediate.co.uk
Keeping your personal information secure
We have appropriate security measures in place to prevent personal information from being accidentally lost, or used or accessed in an unauthorised way. We limit access to your personal information to those who have a genuine business need to know it. Those processing your information will do so only in an authorised manner and are subject to a duty of confidentiality.
We also have procedures in place to deal with any suspected data security breach. We will notify you and any applicable regulator of a suspected data security breach where we are legally required to do so.
Who to contact
Please contact the Information Resilience and Transparency Team at admin@promesiate.co.uk to exercise any of your rights, or if you have a complaint about why your information has been collected, how it has been used or how long we have kept it for.
You can contact our Data Protection Officer, Peter Causton at petercauston@btinternet.com
Contact us by completing the form below
Recent Blog Posts
Learn from the top thought leaders in the industry.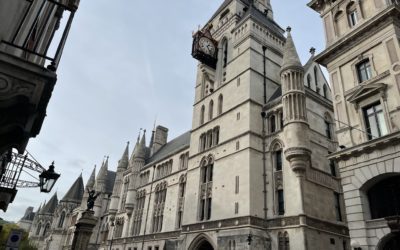 The Court has once again highlighted the importance of ADR or mediation in disputes about wills and probate. The case was that of Rea v Rea [2021] EWHC 893 (Ch) This was a second appeal against a decision of Deputy Master Arkush (the "Deputy Master") given on 13...
Don't Be Shy. Get In Touch.
If you are interested in working together, send us an inquiry and we will get back to you as soon as we can!