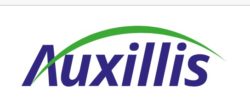 Complaints about Auxillis
Thank you for agreeing to consider resolving your complaint about Auxillis through mediation. It is hoped that we can resolve your complaint and the issues between you without the cost and time involved in Court proceedings.
Make a Complaint 
Please let us have further details of your complaint – what your complaint concerns and in particular the outcome you are seeking to achieve. We would need the registration number and reference number.
You can file a complaint online using this link:
Once we have received this information from you we will then obtain Auxillis' response, and request your file for review, negotiate between the parties by telephone and/or email in order to try to bring the parties to an agreement. We will also issue our non binding decision. We will keep you informed regularly throughout the process.
We do not charge consumers anything in respect of Auxillis matters.
We take customer service extremely seriously and if you have any questions or issues with our service please do not hesitate to contact us. Our complaints procedure is on our website and we encourage users to leave feedback as to their experience of using the service.
If you have any questions please do not hesitate to contact us.
The Mediation Process
This is how we will progress your complaints following you receiving a final response from Auxillis.
The process that we follow is set out on our website at www.promediate.co.uk. We aim to resolve the dispute within 28 days.
The mediation process is confidential and voluntary and you have the right to take independent advice and to terminate the process at any stage. If you reach an agreement then it will be binding on both parties. We also provide a non binding decision on the case if it does not resolve. Our terms and conditions can be found at:
www.promediate.co.uk/click-2-resolve/terms-and-conditions
Who We Are?
We are an independent alternative dispute resolution provider certified by the Chartered Trading Standards Institute.
We are the independent ADR body nominated by Auxillis to deal with complaints that cannot be resolved through the internal complaints process under the ADR Regulations 2015.
Auxillis is not an insurer. The correct route for a complaint about Insurers is the Financial Ombudsman Service as they deal with issues regarding insurance policies. They do not deal with complaints about Auxillis and repairs or credit hire.