Coronavirus - Resolve Business Disputes
Impact of Coronavirus – Business Disputes
It is predicted that there is likely to be a "tsunami" of disputes arising out of the coronavirus pandemic.  The government is recommending mediation as a way of dealing with these.
Has your business been affected?
Very few businesses have escaped problems caused by the pandemic, whether they be problems with contracts, or employment issues.  Areas of dispute already identified include:
breach of contract with businesses unable to fulfil orders
Negligence – professional and clinical negligence caused by delays and errors by inexperienced or stressed out staff
insurance disputes – particularly regarding business interruption but also health and safety
education claims regarding education services
holiday cancellation claims
wedding and event cancellation claims
It is still possible to mediate and resolve disputes during the coronavirus pandemic.  We can help to resolve any disputes that have arisen through online mediation.  We use Zoom and Microsoft Teams to hold a virtual mediation at a time of your choosing.  Online is the new way to do business and is fast becoming the new normal way of doing business.  The same applies to dispute resolution.  
With the Courts largely closed and a vast backlog of cases growing daily, as well as the cost of litigating, why not try to mediate first and try to resolve your dispute?  The Courts recommend it and you can be criticised for not trying it.  It is confidential and gives parties the opportunity to agree a reasonable compromise and maybe even get back to trading with each other, albeit on different negotiated terms.
How does online mediation work?
All of our mediators are able to mediate online using Zoom/Microsoft Teams.
Online mediations are easy to arrange and attend while working from home without the risk and cost of travel.
To watch our short free webinar on resolving claims during the health emergency please follow the link: Share recording with viewers:
https://us02web.zoom.us/rec/share/vZ1PdZLcp2ROEo3V8k_ic5FwG5ymX6a80ClIrvVZn0nBoPddvIgiHoipYFRk_vsF Password: 7b$#Us@U
Here is a link to a video of an online mediation simulation:
https://www.cloisters.com/virtual-settlement-meetings-and-mediations/
HOW DOES ONLINE MEDIATION WORK?
Online mediation is easy to arrange. These are the steps to follow;
1. Contact us to select a mediator and with dates of availability.
2. We send out the mediation agreement and a link to Zoom. Zoom can be downloaded for free www.zoom.us
3. The parties email the key documents and position statements to us prior to the mediation and they are kept secure.
4. On the day you log in to Zoom and the mediator will start the process with the usual opening session and explain how the mediation will proceed.
5. The mediator can speak to each party separately and each virtual room can involve more than one person so they do not need to be in the same place. There is a virtual wall between the rooms.
6. Documents can be viewed and amended on screen if required. This includes any settlement agreement which can be signed online or emailed between the parties.
What is the Cost?
Mediation is always good value compared with the cost of litigating and losing time and business.  We have a scale of fixed fees starting at 500 GBP per party plus VAT for a full day, but we also offer time limited mediations
www/promediate.co.uk/our-charges/
Our specialist mediators have an unrivalled in depth knowledge of dispute resolution and litigation.  www.promediate.co.uk/who-we-are/find-a-mediator/
We offer mediation services to individuals, companies, solicitors, insurers and public sector bodies.  We abide by the European Code of Conduct for Mediators and have over £1M professional indemnity cover. 
Contact us by completing the form below
Recent Blog Posts
Learn from the top thought leaders in the industry.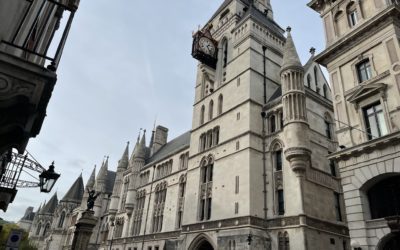 The Court has once again highlighted the importance of ADR or mediation in disputes about wills and probate. The case was that of Rea v Rea [2021] EWHC 893 (Ch) This was a second appeal against a decision of Deputy Master Arkush (the "Deputy Master") given on 13...
Don't Be Shy. Get In Touch.
If you are interested in working together, send us an inquiry and we will get back to you as soon as we can!


ProMediate is certified by CTSI to provide mediation services for consumer/business disputes in the UK. The charges that ProMediate is authorised to raise for each dispute dealt with are as follows:
Cost to businesses:
Value of Goods or Services
Up to £1,000                                         – £50 plus VAT
– £2,500                                                  – £75 plus VAT
– £5,000                                                  – £100 plus VAT
– £7,500                                                   – £125 plus VAT
– £10,000                                                 – £150 plus VAT
Payment can be made here for individual disputes:
Business Membership fee £100 plus VAT – sign up here……
Cost to Consumers:
Value of Goods or Services
Up to £1,000                                          – £10 plus VAT
£2,500                                                     – £25 plus VAT
£5,000                                                      – £50 plus VAT
£7,500                                                       – £75 plus VAT
£10,000                                                    – £100 plus VAT
The above charges are based upon 1 hour of mediator time. Disputes above this value can exit the scheme and be dealt with by ProMediate's general mediation service.
It is a term of the Click2Resolve scheme that the business and consumer must consent to use the service, before instructing us.
Payment by Consumers can be made here……
Mediation Set up Service
If you contact us without first getting the other person or business to agree to use our service, we will contact them to try to obtain their agreement.
In those circumstances we do charge a set up fee for this service. It is sometimes possible to resolve your dispute informally after one or two calls without even booking a mediation appointment!
When we receive an initial enquiry we crack on immediately trying to make contact with the other side in the dispute, emailing info, leaving messages on the telephone and even text messages. Our working hours are never 9-5 and we will often make contact at a time that meets the needs of our clients, evenings and weekends included.
Sometimes one side requires key information before they will agree to mediate. We will often liaise with all concerned to make sure this is shared. Once contact is made there will be further to-ing and fro-ing to set up the appointment, documents sent out and making sure everyone is comfortable with the process.
We charge the following fees for contacting the other party in this way:
Value of Goods or services:
Up to £1,000 – £10 plus VAT
– £2,500       – £25 plus VAT
–  £2,500 upwards – £50 plus VAT
If you have already discussed your case with one of our mediators and need to pay your set up fee click below to pay by PayPal (if you need an alternative payment method please contact our office on 01928734630). (click below to make a payment)