Free short webinar on settling claims through mediation during Covid-19 available here:
With the Courts largely closed now is the time to mediate online: in this short recorded webinar I explain why and how. Topic: Settling Claims by Mediation during C-19Date: Apr 21, 2020 10:03 AM LondonShare recording with viewers:https://us02web.zoom.us/rec/share/yYtQNoysyVtLQqPPtR2EQqwTT77Xaaa8hCdN_KcJxEjkpJwO4LqZl5EKXAgDaccL Password: 2F.=+3.?
Webinar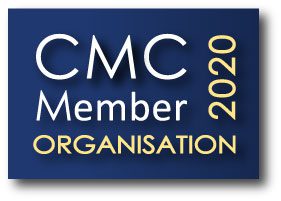 Online Mediation
We are all having to adjust to new ways of working and dealing with disputes, with many people having to work from home and businesses closing down, hopefully temporarily.
Particular areas of dispute are likely to be:
Contracts which are having to be terminated or renegotiated.

Disputes with insurers about business interruption policies

Disputes with banks and finance companies

Disputes between landlords and tenants

Employment disputes
Who knows how long we will be restricted in terms of meeting people? The Courts are adjourning trials and hearings until after June.
Now is therefore the perfect time to try online dispute resolution and we have a team of qualified international online mediators. We can arrange an online mediation within days and hopefully help to bring disputes to a close.
Are you in dispute and interested in mediating?  
Has the Court made an order for you to consider mediation?  We run the HMCTS mediation pilot in Manchester.
Do you represent a client in a dispute and think that mediation might help?  
Are you in HR and have a problem with a team in your organisation?
Are you looking for a mediator? ProMediate has a panel of Civil Mediation Council Registered mediators who are experts in the field. We mediate in person, online or by telephone.
We have an excellent settlement record, resolving over 90% of disputes referred to us.
Do you have a dispute with a customer or trader? We mediate between consumers and traders and also gambling operators, authorised by CTSI and the UK Gambling Commission and Malta Gaming Authority.  
Do you want to train as a mediator? We are also a CMC registered training provider, training mediators.
Members Area for businesses registered with us.
Documents and Guidance for complying with the ADR Regulations
Promediate appointed ADR Provider to Great Ormond Street Hospital Children's Charity. Registered Charity no. 1160024
Pro Mediate assisted in bringing to a successful conclusion a protracted and extremely contentious matter.
The feedback from the clients was very positive and without the Mediator's capable handling of the process it is unlikely that the outcome would have as swift or as cost effective.
Rowlinsons Solicitors
Peter is an excellent mediator. He has an open and approachable attitude that put my client at ease. He was very quick in building a rapport of trust and confidence, and his direct "can do" approach helped the parties to narrow down the issues between them and find a resolution to their dispute. I would not hesitate to recommend him.
Rowberry Morris Solicitors
Thank you again, Peter, for your kindness, patience and professionalism! 
Thank you very much for your help yesterday. We didn't underestimate the amount of hard work you did on our behalf
Anon parties June 2019
10. Do you have any further comments on this mediation or suggestions as to how the Mediation Scheme could be improved? If yes, please provide them below
I was very impressed with the utterly unexpected, but completely successful, outcome, which I think took us all by surprise.
Unfortunately, all the "action" took place – out of necessity – in another room from my clients and me, with the mediator, the other party and only one of our group, so we could only wait, and get bulletins on progress. But this was clearly the correct tactic.
It can't be denied that the outcome was superb for all concerned, but especially (in my opinion) for my clients. It was one that none of us believed possible beforehand, and even at 2pm that day we were doubting that we'd get anywhere. Just shows you. 11. How do you rate the performance of the mediator?
Peter Causton was excellent. Very impressive staying power.
Anon parties August 2019
Peter attended our property to Mediate a neighbour dispute regarding a boundary fence.. All communication between ourselves and our neighbour had broken down and the stress we had both encountered regarding this matter was at boiling point. We were advised by our Solicitors and the Courts that we should attempt Mediation as an alternative to Court Proceedings for a dispute of this nature. We were very very sceptical about this. And unbelievably a resolution was found !!! which both ourselves and our neighbour was happy with. We can now continue with our lives stress free. All it needed was somebody Independent and unattached to the situation to step in with legal guidance, calmness, patience and REASON !! Would highly recommend this approach and this Company. A big thank you from myself and my husband to Peter and his Company 'Promediate'..
Anon parties August 2019
Excellent and he conducted himself with utmost professionalism and was pragmatic throughout the day and tried his best to broker settlement despite this matter being a very difficult matter in very difficult circumstances and his conduct and manner with our clients was particularly exemplary and the way he tested the cases was very impressive.
Anon parties August 2019
The UK government has advised companies to try to avoid damaging court cases and to resolve contractual disputes relating to Covid-19 through mediation before heading to court. Lord Neuberger has already warned of a tsunami of cases and suggested a breathing space....