Download Jeremy's cv here:
Jeremy Mediator Profile Property copy
Jeremy is an established Mediator with a relaxed and easy style. Disputes commonly generate tension, mistrust and a host of other obstacles.  Jeremy helps participants overcome any nervousness, embark upon the process and arrive at the outcome they want or at least can live with. Some former adversaries will embrace with tears of joy. Others may just shake hands or not even meet. Almost all will feel the lightness of relief. The key to his approach to the process is to accept those who come to mediation as they are, to find out what they really want, then to exercise gentle but firm encouragement to drive forward to what they need.
As a Barrister, Jeremy has had to fight when necessary and settle when possible thousands of cases over nearly 30 years, of practice. Whether a claim for a benefit payment or an international engineering dispute, the starting point is usually shared risk and opportunity. Trial resolves risk by sacrificing imagination and opportunity. Always there is loss. Often there is no gain even for the 'winner'.  In a successful, mediation everyone wins at least what they need, if not always what they want.
Jeremy has mediated extensively with a high success rate, with positive feedback. Satisfied participants ask him to mediate again and again.
Jeremy will stay with you doggedly to help when you most need it to get the job done.
Professional Experience as a Barrister
Very Experienced  Mediator and Barrister Specialising In-
Professional Negligence
Lawyers' Mistakes
Other Professionals' Mistakes
Architects, Surveyors, Engineers and Valuers
Clinical Negligence – Medical and Dental Mistakes
Financial irregularities and insolvency
Civil and Commercial Litigation Experience
Property, and commercial disputes, involving conveyancing, landlord and tenant, easements, boundaries, covenants, contractual disputes, sale of goods, franchises, commercial agency, partnership and directors' disputes, interim injunctions winding up applications, partnership and directors disputes.
Building and constructions, involving excavations, building regulations, planning, demolition, party wall, boundary disputes, easements, rights of way, standard forms JCT, ImechE and others, subcontractor and plant hire disputes.
Costs disputes, recruitment, restrictive covenants and dismissals.
Personal injury- as above plus catastrophic and brain injury, industrial disease litigation, RSI- WRULD, VWF, asbestosis, mesothelioma and occupational asthma, occupational dermatitis, NIHL and acoustic shock.
Recent Mediations:
• Constructive dismissal of company director with media profile- Settled.
• Company wide executive phone package dispute- Settled.
• Crane hire land damage dispute- Settled.
• Party wall, right of support boundary dispute- Agreed joint repairs and improvements.
• Dockside Construction and Engineering dispute over quality of delivered steel components- Settled.
• Probate, property and inheritance dispute- Settled.
• Probate and property inheritance dispute- Settled.
• Building subcontractors penalties, snagging and delay dispute- Settled.
• Utility supply deemed contract dispute- Settled.
• Debt- Settled.
• Manufacturing business take over dispute-Settled.
• International charity missing fund tracing dispute- Settled
• Manufacturing business take over dispute- Settled.
• Neighbour drainage nuisance dispute- Settled
• Housing development window supply contract dispute- Settle
Feedback Responses :
"You were brilliant! There was a lot going on behind the scenes with that one as you probably gathered"Aaron & Partners February 2015
"I was really impressed by your mediation today.My only regret is that our paths did not cross sooner in this process. Your integrity was clear for all to see, and, combined with your forthright communication style, legal knowledge and polite, approachable demeanour, you played a major part in facilitating the parties to successfully reach an agreement today. Thank you." (Bluefire Consulting), February 2015
"Very professional and easy to speak with. Liaised satisfactorily and gained a positive outcome for both ourselves and our customer. Thank you." (Air Telecom (UK) Ltd), February 2015
"Jeremy demonstrated an accurate understanding of the engineering and commercial content of our dispute which resulted in him guiding the mediation process to a mutually satisfactory conclusion.
He controlled the process in a way that kept both parties focused on a path of resolution, which resulted in constructive discussion and conclusion in a timely manner. He showed his flexibility to adapt the process dependent on the nature and progress of the debate.
We would recommend his services in any future mediation process." (British Standard Gratings), September 2014
"Jeremy looked the part but, unlike most barrister-mediators, made it clear that he understood the issues and spoke in plain language. He said at the beginning that he would encourage us to focus on whatever would drive the process and put aside anything that didn't and that's what he did. I 'put a gun against his head' by saying that I would be leaving in 20 minutes. He managed to get a little more time out of me as a result an acceptable deal was done" (A west end solicitor), May 2014
"Thank you for your help yesterday. I was impressed with the way you took control of proceedings which facilitated an effective and constructive resolution to the matter. At first I was surprised with your approach by making monetary offers a priority. I believe this helped each party focus on the real issues/risks of each side's case." May 2014
"Please convey my thanks to Jeremy Dable for his able, professional and extremely considerate assistance at the Mediation. I am certain that were it not for Mr. Dable's input, this matter would still be rumbling on to the great detriment of all parties but perhaps not the Lawyers whose own costs would be incurred regardless. I have no hesitation in using Jeremy again in the future and will recommend again to anyone who may think of instructing him accordingly." April 2014
"Jeremy was very adept at putting the clients at their ease, involving them in the process as much as possible and bringing in the lawyers as necessary. The result was the clients felt fully involved in the resolution of their dispute and both seemed very pleased with the outcome." April 2014
"I was very impressed with Mr. Jeremy Dable throughout a recent mediation, during which I was acting for the Claimants. He was well prepared, engaging, demonstrated a real understanding of the issues and materially assisted a successful resolution to the matter. I would happily recommend his services in the future". November 2013
"Jeremy came with the usual skill set we expect from mediators but this was allied to an uncommon desire and determination to get matters resolved between the parties once and for all on the day. Client was very happy with his performance."  Sept 2012
"Difficult mediation parties were diametrically opposed. Jeremy was able to mediate an offer which whilst not acceptable was a quantum leap from opening position."  Sept 2012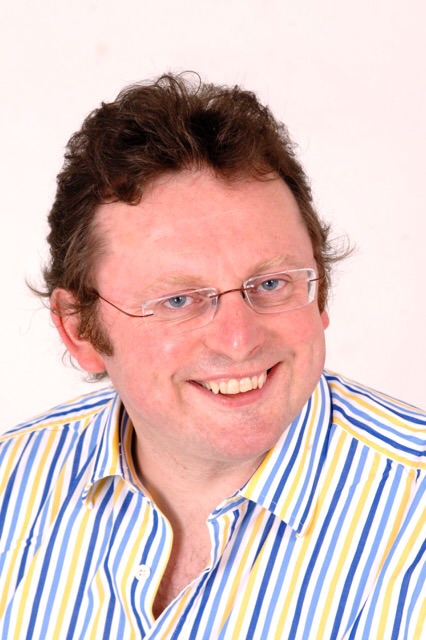 Recent Blog Posts
Learn from the top thought leaders in the industry.
Are you interested in training as a mediator? On 2 December at 1pm via Zoom I will be giving you the low down on what is required. Hi there, You are invited to a Zoom meeting. When: Dec 1, 2020 01:00 PM London Register in advance for this meeting:...
Don't Be Shy. Get In Touch.
If you are interested in working together, send us an inquiry and we will get back to you as soon as we can!