Greater Manchester Chamber of Commerce and Federation of Small Businesses
Members Special Discounted Dispute Resolution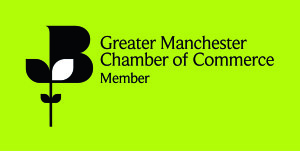 Greater Manchester Chamber of Commerce and Federation of Small Businesses
Members' Discounted Mediation/Dispute Resolution 
Is your business a member of the FSB or GMCC?  We are, and we understand the pressures facing businesses.
For this reason we offer a discount on our normal rates to members in dispute.
We will resolve consumer disputes about member businesses at a reduced rate and also a reduced rate per hour for high value disputes involving members.  Contact us to discuss.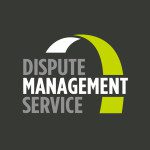 Members of the GMCChamber and the FSB can use ProMediate's mediation services at a discount rate and can also put forward ProMediate as a certified ADR Provider to customers to comply with the ADR Regulations 2015, upon prior discussion with ProMediate.
We are not going anywhere!  We are still members of the GMCC and the FSB.
Members who use our independent service will still have the assurance that all disputes will be dealt with by fully insured qualified Civil Mediation Council Registered Mediators.  If offered any alternative provider, please check that they are registered with the Civil Mediation Council.
Dispute Management Service  
What is the Dispute Management Service?
The Dispute Management Service is an independent service provided by ProMediate to members of the Greater Manchester Chamber of Commerce and the FSB.
Why use the Dispute Management Service?
Businesses are increasingly turning to mediation rather than going to Court and ProMediate is keen to ensure businesses have a trusted mediation option available.
The Dispute Management Service offers good value for money coming at a fraction of the cost of legal proceedings and also offering confidentiality which legal proceedings cannot.
What does the service involve?
There are three distinct strands to this service which will be delivered by Promediate Ltd:
Business/ Business
Business/ Employee
Business/ Consumer
Business/ Business and Business/ Employee mediations can take place over the telephone, via video internet facilities or in person. Promediate will work with businesses to identify the best available solution.
Business to consumer disputes are mediated through telephone based mediation.
How much does this service cost?
For Business/ Business and Business/ Employee disputes the Dispute Management service operates on a fixed fee per mediation basis, as per the Government's Civil Mediation Directory Rates:
| | | | |
| --- | --- | --- | --- |
| Amount claimed | Mediation Time | Cost per party | Total Cost |
| Up to £5,000 | 1 Hour | £50 | £100 |
| Up to £5,000 | 2 Hours | £100 | £200 |
| £5,000 to £15,000 | 3 Hours | £300 | £600 |
| £15,000 to £50,000 | 4 Hours | £450 | £900 |
For disputes that need to be mediated in person, a room hire charge is also applicable.
Costs will be agreed between all parties prior to the commencement of the mediation service.
How do members access it?
Members of the FSB or GMCC are welcome to contact ProMediate for a confidential discussion regarding any dispute.
"An analysis of small businesses' experience of legal problems, capacity and attitudes"
Small Business Research Centre, Kingston University. 2015.
 Key Findings from a sample of 10,528 small firms:
Half of firms reporting a legal issue said it had a negative impact; one-quarter of them reported loss of income and one-fifth reported health related problems. Total annual losses to small firms due to legal problems is estimated at £9.79bn
The large majority of firms had little contact with legal advisers. Less than one in 10 either employed in-house lawyers or had a retainer with an external provider. Over half of firms experiencing a problem tried to resolve it by themselves. When advice was sought, accountants were consulted more often than lawyers
Only 13% of firms viewed lawyers as cost effective. Microenterprises were the least likely to view lawyers as affordable
Almost 50% of respondents strongly agreed or agreed with the statement that they use legal service providers as a last resort to solve business problems.
Contact us by completing the form below
Recent Blog Posts
Learn from the top thought leaders in the industry.
Parties in a recent inheritance dispute - Rea v Rea (https://www.bailii.org/cgi-bin/format.cgi?doc=/ew/cases/EWCA/Civ/2022/195.html)  described by the Court as "tragic" have been told to mediate by the Court of Appeal which considered that it would be a good idea...
Don't Be Shy. Get In Touch.
If you are interested in working together, send us an inquiry and we will get back to you as soon as we can!


ProMediate is certified by CTSI to provide mediation services for consumer/business disputes in the UK. The charges that ProMediate is authorised to raise for each dispute dealt with are as follows:
Cost to businesses:
Value of Goods or Services
Up to £1,000                                         – £50 plus VAT
– £2,500                                                  – £75 plus VAT
– £5,000                                                  – £100 plus VAT
– £7,500                                                   – £125 plus VAT
– £10,000                                                 – £150 plus VAT
Payment can be made here for individual disputes:
Business Membership fee £100 plus VAT – sign up here……
Cost to Consumers:
Value of Goods or Services
Up to £1,000                                          – £10 plus VAT
£2,500                                                     – £25 plus VAT
£5,000                                                      – £50 plus VAT
£7,500                                                       – £75 plus VAT
£10,000                                                    – £100 plus VAT
The above charges are based upon 1 hour of mediator time. Disputes above this value can exit the scheme and be dealt with by ProMediate's general mediation service.
It is a term of the Click2Resolve scheme that the business and consumer must consent to use the service, before instructing us.
Payment by Consumers can be made here……
Mediation Set up Service
If you contact us without first getting the other person or business to agree to use our service, we will contact them to try to obtain their agreement.
In those circumstances we do charge a set up fee for this service. It is sometimes possible to resolve your dispute informally after one or two calls without even booking a mediation appointment!
When we receive an initial enquiry we crack on immediately trying to make contact with the other side in the dispute, emailing info, leaving messages on the telephone and even text messages. Our working hours are never 9-5 and we will often make contact at a time that meets the needs of our clients, evenings and weekends included.
Sometimes one side requires key information before they will agree to mediate. We will often liaise with all concerned to make sure this is shared. Once contact is made there will be further to-ing and fro-ing to set up the appointment, documents sent out and making sure everyone is comfortable with the process.
We charge the following fees for contacting the other party in this way:
Value of Goods or services:
Up to £1,000 – £10 plus VAT
– £2,500       – £25 plus VAT
–  £2,500 upwards – £50 plus VAT
If you have already discussed your case with one of our mediators and need to pay your set up fee click below to pay by PayPal (if you need an alternative payment method please contact our office on 01928734630). (click below to make a payment)