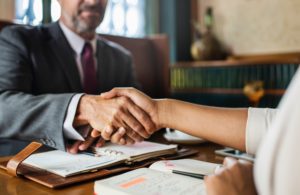 Mediation – where do we go now?
You may we'll be forgiven for thinking that developments in the Mediation world have come to a halt. Lawyers are more concerned about the impending Brexit debacle, which could result in restrictions on lawyers practising in the EU and advising on EU legal matters, as well as the inability to enforce judgments and bring claims in the EU. Many developments in the Mediation field have emanated from Europe, such as the Mediation Directive and ADR Directive as well as the European Code of Conduct for Mediators upon which we rely. No doubt these developments will continue, but without us.
What the Brexit negotiations have shown me, if nothing else, is just how badly our government has performed in the negotiations. In the UK we could do with brushing up on our negotiation skills. The same applies in the litigation and business environment, in my view. For that reason I am developing a Civil Mediation Council approved Mediator training course: www.promediate.co.uk/Mediator-training
There are still many traders who are reluctant to signpost to ADR Providers under the ADR Regulations. They would often prefer to defend Claims in the Small Claims Court than reach a reasonable compromise.  Many litigators still see offering ADR as a sign of weakness and clients still expect to steam ahead aggressively with litigation. That said, there is evidence of an increase in mediation use according to the CEDR annual survey. Having attended the EU ADR Assembly in May, I was pleased to see a large contingent from the UK and a belief that we will remain engaged in the ADR Regulations process even after Brexit, like Iceland.
The potential real game changer will be the Civil Justice Justice Council ADR Working Group final report, coming to a good bookshop near you in mid October. They floated the idea of making Mediation more opt out rather than opt in, in their provisional report, and at the Seminar I attended but it remains to be seen whether they are brave enough to put their money where their mouth is in the long awaited report.
Unfortunately, money is the key. When Briggs LJ recommended reinstatement of the National Mediation Helpline and proposed an out of hours Court based Mediation Service in his Civil Courts Structure Review and pledged to take the "A" out of ADR in 2016, Richard Susskind of ODR fame expressed it to be the happiest day of his life. Sadly, the A is very much still part of ADR and the Online Solutions Court appears to have been stillborn, with the National Audit Office recently criticising the Court Reform Process.
Nonetheless, visionaries continue to believe in the mediation cause. I set up the Manchester Mediation Pilot, designed to provide a cost effective mediation offering for litigants in the North West and the Court was eventually persuaded to allow some rooms to be used for Mediation in the Court building. Unfortunately, there has not been a great deal of buy in from the district judges who have not made many orders recommending Mediation and there is simply no budget for any out of hours Court based scheme, despite the fact that a settled case saves Court time which was recently estimated to cost in region of £2500 per day. (Law Society analysis shows the cost of running a single courtroom for a day is £2,692 – not including legal advice).The pilot is due to continue for 2 years. It does not cover personal injury or clinical negligence claims, which appears to be shortsighted. Yes, the lawyers can resolve cases in joint settlement meetings, but the NHSR has recently recognised the value of Mediation in its annual report following the creation of its Mediation scheme in December 2016. Contracting parties, particularly in the public sector, are increasingly incorporating dispute resolution clauses in contracts and they are increasingly enforceable if properly drafted.
www.promediate.co.uk/mediation-dispute-resolution-clauses
They do not have to incorporate the traditional expensive London based mediation providers.  There is a very clear line of argument expressed by the judiciary that Mediation and settlement of cases stifles the development of the common law. A cynic might add that we would need fewer judges if more cases settled or were dealt with through ADR processes.
It is too early to say whether Mediation will now come of age. Given the positive feedback I have received from parties following successful and unsuccessful mediations, and the savings that can be made, in time, money and health, I hope that the CJC recommends an opt out system and clearer rules regarding penalties for refusal to mediate, but I am not holding my breath.