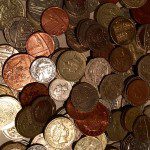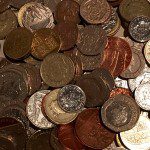 A Senior Costs Judge has halved "reasonable" bill under proportionality rule in BNM v MGN Limited [2016] EWHC B13 (Costs). Even then, the costs of a claim which settled for £20,000 came to over £167,000, illustrating the risks of litigation that can be avoided through mediation. Costs must be proportionate go the issues in dispute, so a small claim will not justify a large amount of costs. They will not be recoverable and it is better to mediate at an early stage.
The claimant was a school teacher who had a relationship with a Premier League footballer. She instructed Atkins Thomson under a conditional fee agreement (CFA) which provided for a 100% success fee.
The claimant also bought after-the-event insurance (ATE) from Temple Legal Protection to cover up to £165,000 of MGN's costs and her own disbursements, including the premium.
The claimant commenced proceedings on 31 July 2013 seeking an injunction to restrain the newspaper from using or publishing confidential information taken from her phone, damages and an order for delivery up of any confidential information.
The case was concluded by a consent order nearly a year later, under the terms of which it undertook not to use or disclose the confidential information, and agreed to pay damages of £20,000 plus costs.
She claimed costs of £241,817, including a 60% success fee for Atkins Thomson, 75% for both counsel, and an ATE premium of £58,000 plus insurance premium tax of £3,480.
At the detailed assessment, the judge ruled that subject to proportionality, all the success fees would be allowed at 33% and the ATE premium allowed as claimed. The costs were reduced to £167,389, including base solicitor costs of £46,000 and base counsel fees of £14,000.
The judge concluded that proportionality demanded that he halve the costs allowed on the line-by-line assessment.
The sum in issue "was always going to be modest" and he said the value of the non-monetary relief claimed was not substantial, given that the claimant did not seek legal advice for nearly two years and only after having seen press reports of a similar case in which Atkins Thomson had acted. In the meantime no information taken from the phone had been published.
Also, it was not a particularly complex case, while little additional work was generated by the defendant's conduct, and there were no "wider factors" involved, such as public importance. Finally, the claim settled at a "relatively early stage", before the first case management hearing.
"In these circumstances base profit costs of £46,000 and base counsel's fees of £14,000 must be disproportionate under the new test, being over three times the amount of agreed damages, and covering work which fell far short of trial. In my judgment costs of about one half of those figures would be proportionate."
The ATE premium of £58,000 was also disproportionate, the judge concluded, noting that this was the premium payable at the fourth of seven stages. Had the claim proceeded to judgment, the premium would have risen to £112,500 plus tax.
This case serves as a warning to lawyers that whatever the success fee or costs incurred, the Courts will not necessarily award these if they are disproportionate. There is no blank cheque and Claimants need to bear this in mind when mediating.