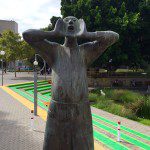 Mediate!
ProMediate has been certified by CTSI to deal with complaints about lawyers, so that there is an additional tier of dispute resolution before the Legal Ombudsman is involved.
Disputes under £50,000 in value
The way the system works is that if the client is willing to mediate, then we can conduct a telephone or online mediation for small complaints (up to £50,000) in line with the Legal Ombudsman jurisdiction which is paid for by the firm (as the LeO is free to the consumer) for up to 3 hours.
Higher Value Disputes
Should the dispute look likely to take longer than 3 hours or be more than £50,000 in value, then we need to negotiate an individual fee and consider a physical mediation in which case both parties have to agree to share the fee.
We consider the type of dispute first and agree the fee so that the parties can consider whether you want to go ahead, as mediation is voluntary.
We always allocate a professional mediator to such disputes with experience either as a lawyer themselves or a depth of experience in dealing with lawyers and the litigation system, such as someone who has acted as a file auditor for law firms.
Please contact us for further information.