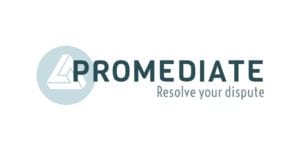 In my experience as a mediator, parties often stress the strengths of their case and sometimes say that Counsel has already drafted the proceedings or that they have been advised that they have good prospects of success. It is difficult to know whether they are bluffing. Parties often represent their case in the strongest light, but that is different to actually lying about the case.

bluff 1
(blŭf)
v. bluffed, bluff·ing, bluffs
v.intr.
1.
To engage in a false display of confidence or aggression in order to deceive or intimidate someone:
The management debated if there would really be a strike or if the union was bluffing.
2. To make a display of aggression, as by charging or baring the teeth, as a means of intimidating another animal.
3. To try to mislead opponents in a card game by heavy betting on a poor hand or by little or no betting on a good one.
v.tr.
1. To deceive or intimidate (someone) by a false display of confidence or aggression.
2. To try to mislead (opponents) in a card game by heavy betting on a poor hand or by little or no betting on a good one.
3.
To start but not carry out (an action) as a means of deceiving or intimidating another:
The pitcher bluffed a throw to first base.
How far is it permissible to go? It has been reported that a solicitor has been struck off for pretending to have instructed Counsel when he had not. It seems to me that any bluff by a solicitor will not be permissible and if the mediator knows it is a bluff they are in a difficult ethical position.
The solicitor told the other party that he had counsel lined up to represent his client at a mediation when no-one had in fact been instructed.
According to the Law Society Gazette:
https://www.lawgazette.co.uk/news/solicitor-banned-for-bluffing-to-opposing-party-over-mediation/5104383.article
Deian Wyn Benjamin also misled the mediator that counsel had been instructed, telling them later that the barrister had been called away by a family emergency.

Benjamin told the Solicitors Disciplinary Tribunal he 'reluctantly' admitted misconduct including dishonesty. He submitted he 'foolishly' compromised his  position in favour of his client and was motivated by trying to negotiate a settlement. He said that by stating counsel would attend the 2018 mediation, there was a 'feigned' perception that his client had a strong case.

The tribunal heard that Benjamin, admitted in 2008, was a senior associate in the litigation department of south Wales firm RDP Law Limited. He had been acting in a contract dispute against a claimant represented by national firm Freeths.

Benjamin had said he would be attending the mediation in Birmingham with a named barrister and even went as far as to state her dietary requirements. When he arrived he said the barrister had pulled out at short notice.

Enquiries from Freeths confirmed the barrister had not been instructed to attend and in fact was on holiday at the time. Freeths and its client said they would not have proceeded had they known this and had incurred £8,000 costs as a result. Freeths reported the matter to the SRA.

Benjamin agreed the outcome with the regulator before it was signed off by the tribunal. In mitigation, not endorsed by the SRA, he said that Freeths had sought to 'over exaggerate and compound' the alleged impact on its client.

He conceded his own client's position was weak and but that they wanted to contest the case, contrary to his advice. His statement about counsel was intended to show that his client was confident and would defend their position robustly.

The tribunal found that Benjamin committed serious acts of dishonesty, and that striking-off was the fair and proportionate penalty.
So this is certainly something to bear in mind – a solicitor cannot bluff in a mediation as a dishonest statement may result in disciplinary action.
On a separate note a solicitor acting as arbitrator was reported to the SRA as reported here:
Clearly mediators are also in the firing line for complaints like these and should ensure they have insurance cover in relation to such complaints.