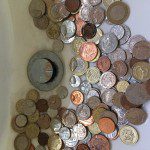 Businesses can reduce their legal spend by mediating instead of litigating and including mediation dispute resolution clauses in their contracts.  The savings for businesses can be large.  Instead of paying lawyers' fees and Court costs, a mediation can be arranged for £500 per party in a commercial dispute and less for a consumer dispute.  ProMediate has already saved businesses over £1M in projected legal fees.  Going to Court is tantamount to pouring money down the drain, particularly with Court fees having risen to 5% of the value of the claim, which can come as a shock to parties who have not gone to Court recently.  Even if successful, there will be wastage of costs as only 70% can ever be recovered from the other party, if at all. The average legal costs saved for cases allocated to the multitrack and successfully mediated is between £50-£60,000.*
There is also a saving in management time as time is not wasted looking backwards at the dispute.  Mediation can be creative and forward looking and may preserve customer relations.  The arrangements can be flexible in terms of timing and mediation can be undertaken over the phone, or online, saving the cost of travelling to Court.
The effect of the Alternative Dispute Resolution Directive and Online Dispute Resolution Platform introduced from 15 February 2016 is effectively to include voluntary mediation clauses into contracts for the sale of goods and services to consumers.
For business to business contracts, it is increasingly common to include dispute resolution clauses to avoid the necessity of going to Court if a problem arises.  The Small Business Commissioner will be signposting to mediation.
Alternative forms of dispute resolution provide contracting parties with alternatives to arbitration and litigation offering faster, less expensive and more flexible methods of dispute resolution. ADR can be provided for by including a tiered dispute resolution clause. This involves a series of steps in the  dispute resolution process, each designed to handle the dispute if it has not been resolved by the previous step.
Dispute resolution clauses should be clearly drafted and unambiguous. Many courts will try to give effect to the parties' agreement on how they wish to resolve their disputes, but if such agreement is not clear because the clause has been poorly drafted, parties could find themselves in a different forum to the one they chose.
Traditionally the main choice for dispute resolution was arbitration or litigation. However, in the last few years have contracting parties have become more creative and, in some areas, are moving away from it altogether. Parties are now choosing more cost-effective, efficient and bespoke ways of dealing with their disputes and are catering for this in their contracts. Dispute resolution clauses are, as a result, becoming longer and more complex. If drafted clearly and with thought they can ensure that disputes are resolved in a way that best supports the commercial interests of the parties.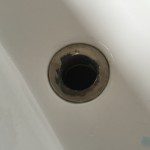 Tiered dispute resolution clauses
Structured negotiation and/or mediation provide contracting parties with alternatives to arbitration and litigation. Mediation is a process whereby a neutral third party (the mediator) tries to broker a settlement agreement between the parties and is particularly successful in assisting parties in dispute to avoid costly litigation or arbitration. It is becoming common for these methods to be included in a tiered dispute resolution clause (also referred to as a "stepped" or "escalation" clause). Such clauses allow a claim to be escalated in stages. For example, a typical stepped clause would provide for negotiation at different levels within each party's business, mediation and then litigation or arbitration. If drafted carefully they can provide parties with a commercial and cost-effective dispute resolution mechanism.
Businesses which are members of the Greater Manchester Chamber of Commerce can include reference to the GMCC Dispute Management service, in partnership with ProMediate, to deal with any disputes that arise.  We can also help draft appropriate dispute resolution clauses.  What do you have to lose?
* based upon the last 10 cases successfully mediated by ProMediate