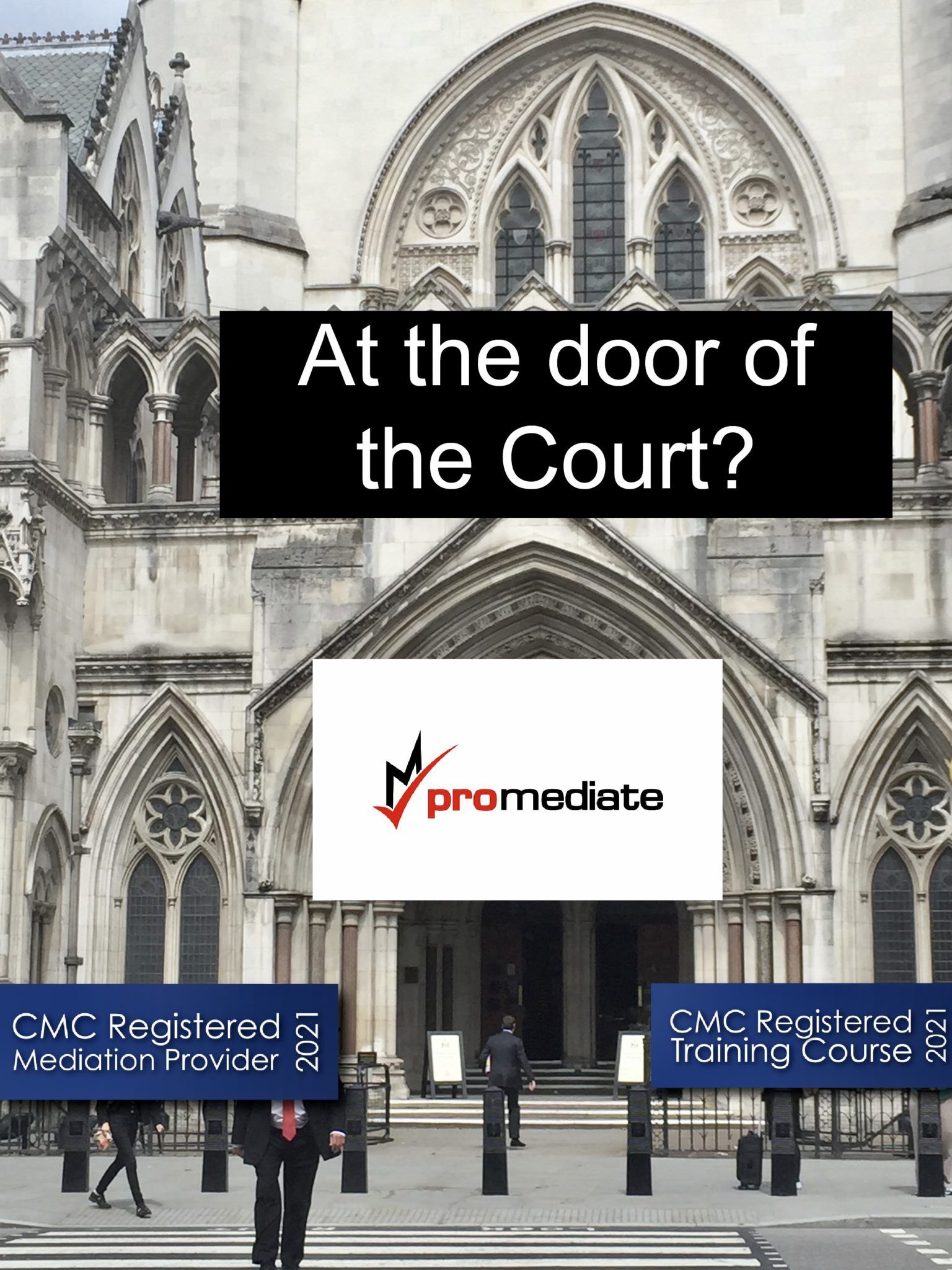 In a recent case, Hankin v Barrington & Ors [2021] EWHC B1 (Costs) (05 January 2022), the Court looked at whether the advocate's claim for £110,000 fee for attending trial should be reduced following settlement at a mediation. It concluded that the fee to be paid should be reduced to £27,500. This represented a £80,000 cost saving for mediating as if the case had gone to trial without settlement that happened at a mediation, the Claimant might have recovered the full amount.
The case raises an interesting question though as to whether the parties left it too late to mediate, certainly in terms of costs incurred.
This was a personal injury claim which unusually went to mediation. The mediation took place just before trial.
The details of the case are best summarised in the published judgment:
With his rugby career at an end, the Claimant started proceedings seeking compensation pleaded at £3,155,842.76 against all three Defendants who denied liability.  Directions were given for a trial on liability and quantum, to be heard over 13 Days starting on 15 March 2021.  However, the case settled at a mediation on 24 February 2021, on terms that the First and Second Defendants would pay agreed damages and the Claimant's costs, with there being no order for costs against the Third Defendant.  Subsequently, the Claimant served his bill which sought £876,701.99 and the detailed assessment was assigned to me.  However, as I have said, the parties have agreed terms so far as the entire bill has been concerned, save item 3036, Leading Counsel's fees.
So in this case the legal costs claimed amounted to £876,701.99. This included experts' fees which granted were unavoidable in a case like this. Just looking at the chronology though I can't help wondering if the Defendants could have saved more if they had mediated earlier. The barrister's fee for the trial was incurred a couple of days before the mediation, leading to the dispute over how much they should recover.
Again, the chronology is best set out from the judgment which sets out the sequence of events clearly:
14th October 2019 – Claimant's costs budget approved by Master Yoxall in the total sum of £739,991.  Trial phase budgeted at £307,500 (profit costs and disbursements, £145,000 having been sought for leading counsel and £65,000 for Junior Counsel).

28th November 2019 – action listed for a 13 day Trial to commence on 15th March 2021.

18th December 2020 – Costs Management Conference: Claimant's Costs Budget increased by £36,990.00 increasing the total to £776,982.00.

6th January 2021- Claimant's Pre-Trial Checklist filed with the Court.

18 January 2021 – Mediation proposed by the Second Defendant.

…

26 January 2021- Mediation fixed for 24 February 2021.

28 January 2021 – Pre-Trial Conference.

1 February 2021 – Leading Counsel's brief fee reduced on revision of number of days of trial to £125,000 plus VAT [1300].

…

15 February 2021 – Pre Trial review: order for Experts reports , inter alia, for agreement on agenda and that having conducted a joint meeting, to produce a joint report of their conclusions by 5.00pm on 26 February 2021 to be served on all parties, trial bundles are to be lodged electronically at Court no later than 14 days before trial.

22 February 2021 – Claimant's brief on trial delivered to Mr Robert Weir QC.

24 February 2021 – Action settled at mediation: Experts stood down.

2 March 2021 – Consent Order approved by Master Eastman.

6 July 2021 – Claimant's bill served in the sum of £876,701.99.
The judgment does not include the date the claim was first issued or a letter of claim first sent so it is hard to say whether ADR could have been tried earlier and there were expert reports required. However, it took over a year from knowing what the likely costs would be and the case being listed for a 13 day trial before mediation was proposed by the Defendant.
The mediation took place at the end of February with a trial to take place in Mid March, meaning that the Claimant went ahead and agreed the barrister's trial fee. Preparation work for the trial had already started. If the mediation had taken place earlier the Claimant might not have taken this step and the costs would have been lower.
Perhaps this situation was unavoidable and an inevitable consequence of the mediation taking place just before trial, but it does illustrate how costs can become a major issue if a case drags on and gets close to trial. This is why we always recommend that mediation takes place as soon as possible. In fact in a case like this we would suggest a novel approach of the lawyers collaborating and obtaining a joint expert report before mediating the claim. That would have saved even more money.
To instruct a mediator and arrange a mediation why not get in touch?