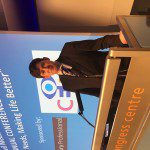 The Enterprise Act gained Royal Assent on 4 May. http://www.legislation.gov.uk/ukpga/2016/12/contents/enacted
BIS have started the implementation process which will include consulting on, preparing and laying secondary legislation (see the final Act for more details); recruiting the Commissioner; setting up the Commissioner's office and creating a web presence. Mediation will be part of the Commissioner's function.
Mediation can be a useful tool for businesses to improve cash flow by negotiating with a debtor and receiving payment quicker than if Court proceedings are issued.
Managing cash flow is widely acknowledged to be the key issue for small businesses. Large amounts of time are taken up with chasing late payments from clients and customers, negotiating more favourable terms for their own payments and finding cash to alleviate the pressure during quieter months.
Accountancy firm Sage reports that small businesses in the UK are owed, on average, £12,000 each because of late payments. That works out to be £55bn in the country overall. Up to 23% of SMEs have had to consider insolvency because of payment issues.
With the publication of the enterprise bill in September 2015, Westminster has committed to tackling the problem by appointing a small business commissioner. "[They] will tackle the imbalance of bargaining power between small suppliers and large customers, and encourage them to get round the table," says small business minister Anna Soubry.
The Federation of Small Businesses has welcomed the move as a step in the right direction, but stressed that the commissioner must have clout if it is to be successful."
The arrangements for the creation of the Commissioner have not been finalised but it is anticipated that mediation will play a key role.