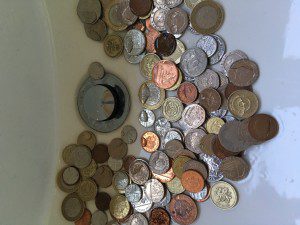 Nearly a third of British consumers with legal problems do not even consider consulting a lawyer because they fear they will not be able to afford the fees, according to a recent survey by Legal Cost Finance, a litigation funder.
The researchers found that lawyers routinely have to put the brakes on legal actions or advice because clients exhaust their funds. According to the survey, 90 per cent of lawyers said they have repeatedly had to stop actions midway because clients run out of money.
Is this surprising when it was also reported this week that some lawyers even charge clients when they go to the toilet! Thus demonstrating that instructing a lawyer can quite literally be money down the drain.
Nabarro's lawyers have been told to continue billing clients even while they're having a break.
The firm's time recording policy, which was published on its intranet, states that any break of up to six minutes should be recorded. The rule is justified by the firm on the grounds that its solicitors will "still be thinking" about the matter they're working on.
This means that lawyers at the firm could be charging £30 to spend a penny.
This highlights the fact that legal advice and litigation can be expensive. For this reason we recommend trying to resolve disputes before instructing a lawyer or at the very least before starting proceedings. A commercial compromise can be a better way of proceeding because it avoids the cost of litigation which is often not recoverable even if you succeed in Court. A voluntary agreement reached through a mediation is often easier to enforce than a Court order imposed on a party after a damaging trial.