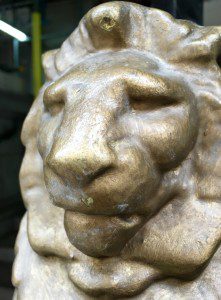 The body that investigates public complaints about lawyers has had its accounts censured for further expenses payments to officials described as "novel and contentious".
The National Audit Office has "qualified" the accounts of the Office for Legal Complaints for a second year running.
Last year, the spending watchdog raised concerns over the OLC's 2013-14 accounts, in part because of expenses paid its then chief executive and chief legal ombudsman.
As a result, the Ministry of Justice and OLC carried out a detailed review of the payments and identified a number that were "novel and contentious". Two of these continued into 2014-15, the NAO said. These included the payment of expenses.
The NAO said: "These payments were not authorised by the Ministry of Justice at the time they were made and nor have they been retrospectively authorised. Therefore they do not conform with the authorities which govern them. I have therefore qualified my opinion on regularity." Who to trust?
We would recommend using ProMediate to mediate any disputes between solicitors and clients, if everyone agrees, rather than going to the Ombudsman.
At the same time, according to a poll, 82 per cent of adults in England and Wales back a model in which the watchdog over solicitors is not linked in any way to the professional body. Only 6 per cent said solicitors should be self-regulated.
Under the Legal Services Act 2007 the society remains the technical regulator, although it is forced to delegate all practical operations and decision-making to the SRA, which is quasi-independent and 30% funded from the practising certificate fee. It is unclear how a completely independent regulator would be funded.
Catherine Dixon, the Law Society's chief executive, has been quoted as saying that wholesale reorganisation of the legal profession regulation was required. "Currently, the regulatory maze is complex," she said. "There are numerous regulators of legal services and there is an opportunity to consolidate to save cost. There is an opportunity to redefine what regulation should cover to ensure that it is simple and better, and applies to all legal services."
However she considers that "regulation should not include professional standards and conduct, or entry into the profession and awarding a professional title." It makes sense for there to be one regulator for legal services just as there is one ombudsman for regulated lawyers, but there is bound to be opposition to this as for example barristers and solicitors have different levels of practising certificate fee and the Bar is fiercely independent. They would not see why they should be paying to fund the regulation of the solicitors' profession.