The Law Society has issued guidance for solicitors to comply with the ADR Directive, by 1 October 2015, to include wording for client care letters: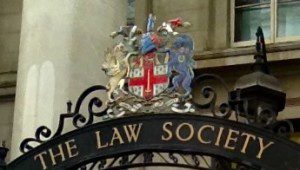 Suggested text:
The Law Society has composed the following text which solicitors may wish to use in their correspondence to clients, once the first-tier complaints process has been concluded:
We have been unable to settle your complaint using our internal complaints process. You have a right to complain to the Legal Ombudsman, an independent complaints body, established under the Legal Services Act 2007, that deals with legal services complaints.
You have six months from the date of this (our final) letter in which to complain to the Legal Ombudsman.
Legal Ombudsman
PO Box 6806
Wolverhampton
WV1 9WJ
Telephone: 0300 555 0333
Email address: enquiries@legalombudsman.org.uk
Website: www.legalombudsman.org.uk
Alternative complaints bodies (such as [include one of the following: Ombudsman Services, ProMediate and Small Claims Mediation and the website]) exist which are competent to deal with complaints about legal services should both you and our firm wish to use such a scheme.
We [state whether you do or do not] agree to use [include name of scheme].
http://www.lawsociety.org.uk/support-services/advice/articles/changes-to-client-care-information-and-leo-time-limit/