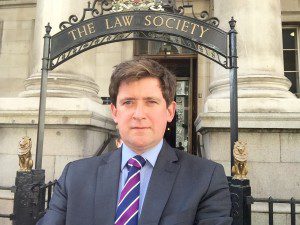 The ADR directive is no joke! A lot of businesses have still not woken up to the need to put in place arrangements to offer a certified Alternative Dispute Resolution provider to clients and customers from Thursday, thanks to the EU directive on this issue but there has been no further extension to the deadline.
The government has identified its targets as retailers and we can expect to see Trading Standards taking enforcement action against some high profile organisations if they fail to offer ADR to customers. It would not surprise me if the Solicitors Regulation Authority does not take action against solicitors who do not comply as there has been plenty of notice and articles drawing the changes to lawyers' attention and if they have not amended their complaints procedures by now then they only have themselves to blame. Ignorance of the law can be no excuse. Here at Promediate we remain willing to help and to use our expertise to help lawyers and other businesses to comply. Unlike some of the competition, our mediators and ADR officials are highly experienced in the dispute resolution field and a large number are either solicitors or barristers with judicial experience.
Yes, we do prefer businesses to sign up as members of our scheme so that we can offer them additional benefits, free mediations, newsletters and discounted mediation fees. This demonstrates our commitment to you and your business and getting to know its needs so that we can work as partners, albeit at arms' length, to resolve your disputes.
Disclaimer: The information and any commentary on the law contained in this article is for information purposes only. No responsibility for the accuracy and correctness of the information and commentary or for any consequences of relying on it, is assumed by the author. The information and commentary does not, and is not intended to amount to legal advice to any person on a specific case or matter. The article was written on the date shown and may not represent the law as it stands subsequently. For the avoidance of doubt, the views in this article are personal to the author and not attributable to any other individual or organisation.