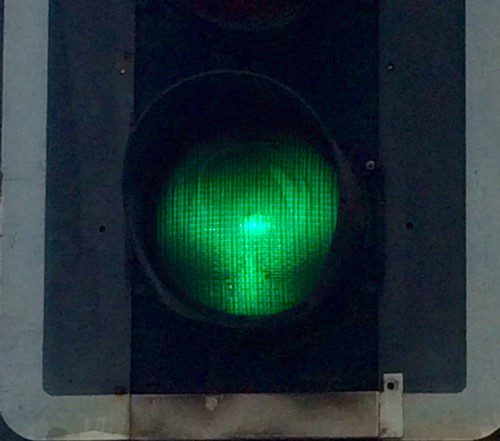 The report on the structure of the Civil Courts and the introduction of an online "Solutions Court" was published on 27 July 2016, citing contributions from ProMediate.
The report gives a green light for the idea of an online court system for claims valued at under £25,000 to be introduced. The aim is to launch from April 2020, beginning with a soft launch for claims up to £10,000 which is the current small claims limit.
The idea is to have an interactive system in place to include stages. Stage 1 would allow the parties to obtain information about each other's case. Conciliation would take place at stage 2.
The Report suggests that there will be nothing particularly novel about stage 2 of the Online Court. Paperless hearings at stage 3 will follow the full roll-out of paperless hearings in the Crown Court, now just being put into operation.
What will be novel in the planned Online Court will be the putting of all those elements together within the concept of a court, coupled with a deliberate priority in design to make the whole process navigable by litigants with no, or greatly reduced, assistance from lawyers.
There is a risk that Stage 2 will deter litigants from pre-issue ADR, and Briggs LJ considers that the Small Claims mediation model is inadequate for cases up to £25,000. The report states that it is certainly not the intention behind the design of the Online Court to deter would-be court users from seeking any available ADR, and treating the civil court as a last resort. But there is anecdotal evidence, which ProMediate provided, that some potential business defendants to consumer claims are resisting early ADR on the basis that the current Small Claims Mediation service is free, and therefore preferable.
Underlying our point is the undeniable commercial reality, affecting all pre-issue ADR, that a reluctant potential defendant may be tempted to see whether the claimant is prepared to incur the cost of issue fees (and other legal costs) before being prepared to negotiate.
The report's author was not persuaded that this risk of deterrence should lead the court to turn its back on providing or sponsoring culturally normal conciliation (to use an umbrella term preferable to ADR) for those disputes which have led to the issue of proceedings, provided always that everything is done to encourage would-be litigants to seek to settle their disputes before going to court.
A high proportion of civil disputes which do lead to the issue of proceedings continue to settle before trial, by the use of mediation or other means of conciliation.
There are particular reasons why Briggs LJ regards this as an essential element in a new court designed for navigation by litigants without lawyers. First, many litigants know little about modern means of conciliation unless lawyers provide that information.
Secondly, the stage 1 process of the Online Court is designed to give both parties that level of information about each other's case, the absence of which is often an impediment to successful pre-issue ADR. Sophisticated pre-action protocols are designed to fill that gap in litigation normally conducted between represented parties, but stage 1 triage is likely to replace that in cases of the type suitable for the Online Court.
BriggsLJ considers that there is real force in the criticism that the one hour telephone mediation currently on offer in the Small Claims Track may well be sub-optimal for some of the cases at the higher end of value and complexity within an Online Court with a jurisdiction up to £25,000.  Currently the mediators do not even have the court file, containing the basic details of the dispute. This particular disadvantage should however be cured by the availability to the mediator of an online case file containing the fruits of the stage 1 process.
Briggs LJ considers that the Small Claims Mediation Service (or an expanded version of it) will be an essential part of the stage 2 conciliation offering, but it will be unlikely to be suitable for cases at the higher end of a court with jurisdiction up to £25,000, and there may be many cases at all levels of value which would benefit more from some other kind of conciliation process, such as ODR, judicial ENE or private mediation, such as used to be available under local County Court out of hours schemes or, latterly, from the National Mediation Helpline prior to its early demise.
The choice of the most suitable conciliation process for each case should be a matter for the experienced, judicially trained and supervised, Case Officer in conjunction with the litigants themselves. It may be that the Case Officers could themselves be trained telephone mediators, but an unsuccessful mediation by one of them would, as some commentators have suggested, risk ruling them out from the further necessary management of the case, and the selection of an appropriate mode of stage 3 determination. Furthermore the conduct of occasional mediations on the telephone may unduly interfere with the efficient handling of a virtual pile of electronic box work.
The primary function of the Case Officer at stage 2 will be case management for resolution, that is, finding the most appropriate means of conciliation for each case, and the most appropriate means of determination of those cases which cannot be conciliated.  It may well be possible for Case Officers to combine that function with their own provision of simple telephone mediation, on the Small Claims Mediation model, provided that they receive mediation training in addition to the essential Case Officers training. However, they would not be suitable for the provision of ENE. Cases which require a face to face traditional mediation are likely to be best served by full-time or at least specialist private mediators, rather than Case Officers.
The report writer does not regard the conduct of an unsuccessful telephone mediation as sufficient to require the Case Officer to send the file to a colleague for case management. It may, initially at least, be difficult for Case Officers to turn down the prospect of seeking to resolve a particular case by their own telephone mediation, rather than referring it to a judge for ENE or to a private mediator. Nonetheless Briggs LJ would expect Case Officers rapidly to learn from unsuccessful attempts to settle unsuitable cases (with adverse consequences for their success rates) how to distinguish between those which are appropriate for a short telephone mediation, and those which are not.
Conclusion
Briggs LJ clearly envisages conciliation being an integral part of the Online a court system, but envisages this being carried out by case officers. Only those cases which the case officers consider are too complex will be referred out to external mediators. Disappointingly for us, as we encourage pre-litigation ADR, Briggs' proposals are unlikely to result in fewer cases being issued because once again there is no incentive for online court litigants to use ADR when it will be provided by the Court as part of the service.
For an ADR solution please go to our website:
www.promediate.co.uk