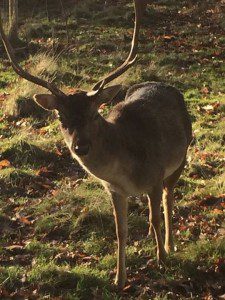 Christmas time is an ideal time to put aside conflicts, bury hatchets and sit around the table with relatives and friends, putting aside any arguments.
One soldier's story of doing this by sharing 'cigs, jam and corn beef' with Germans in the First World War's Christmas truce has come to light in a newly revealed collection of letters.
Frederick James Davies, a private in the 2nd Battalion Royal Welsh Fusiliers, described meeting German soldiers across no man's land on Christmas Day 1914 in a letter he wrote to his mother.
As the dust settles in Christmas 2015 and the turkey goes cold, why not consider mediating in 2016!
Disclaimer: The information and any commentary on the law contained in this article is for information purposes only. No responsibility for the accuracy and correctness of the information and commentary or for any consequences of relying on it, is assumed by the author. The information and commentary does not, and is not intended to amount to legal advice to any person on a specific case or matter. The article was written on the date shown and may not represent the law as it stands subsequently. For the avoidance of doubt, the views in this article are personal to the author and not attributable to any other individual or organisation.