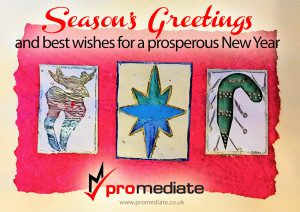 News today that Madonna has gone to court to force her 15-year-old son Rocco to return to New York, after his father Guy Ritchie insisted that he wanted to stay in the UK for Christmas.
The singer appeared before a judge in Manhattan on Wednesday morning, where she succeeded in forcing her son to board a plane from London.
Judge Kaplan ordered that Rocco should talk with Madonna, and then revisit the issue of which parent he prefers.
"I'm directing the child to be returned to New York. If he wants to stay with his father, he must return to his mother."
Why is it that Christmas which should be a time of peace and joy brings out conflicts between people? People say that a dog isn't just for Christmas, but what about your partner and children? Apparently in Atlanta Georgia they are considering banning gun purchases during divorce proceedings! Sounds like a good idea! How many people would use this form of dispute resolution in the UK if weapons were available, given the level of animosity between people who once pledged eternal love to one another?
According to Sir Paul Coleridge, former judge in the Family Division, 'I've seen the cruelty divorced parents inflict on children at Christmas – and it's obscene.'
Studies have shown that the most important factor for a child's healthy development is to have parents in a committed and stable relationship.  When the parents' relationship breaks down, the child's development suffers.
According to Sir Paul, in many instances, Christmas time is all about continuing the hostilities that should have been concluded at divorce. For much of the year, many of the troubles of broken homes can be brushed under the carpet but at Christmas, they cannot be avoided.
Stepchildren have no choice about sharing the day with a new family and this can cause tensions. Children are ferried from around the country, often across large distances in order to fulfill their parents' requirements to share contact with them at this key time.
Christmas also brings huge expectations. Everyone is expected joyful and to spend extravagently. Advertisers constantly urge children to demand more. It's hard to imagine a more fertile environment for stoking up resentment and jealousy. The financial pressures can rocket sky high, particularly when a family's income has dropped as a result of the relationship breakdown.
Grandparents also suffer from the increased tension and arguments, often being deprived from seeing their grandchildren following a relationship breakdown. Step-grandparents are constantly conscious of being watched and judged by the extended family on how they treat their blood relatives and the others.
Given the minefield of Christmas, then, it isn't surprising that a relationship already under pressure often falls over the 'matrimonial cliff' of January and marriage break-up rates increase.  Searches for 'divorce' on the Ministry of Justice website almost double. Far from being the season of goodwill, for too many people it is the last straw.
Where can mediation help in this scenario? Before the relationship falls off that cliff there is nothing to lose from involving a third party independent family mediator to try to resolve the differences.