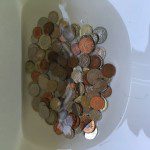 A recent High Court case demonstrates the risk inherent in issuing proceedings without the intention of pursuing them, for tactical reasons. Quite apart from the increased cost of the Court issue fee, as soon as the claim form is issued the claimant may become liable for all of the defendant's (possibly very large) pre-action costs, and not only those which arose after the claim form was issued: Webb Resolutions v Countrywide Surveyors.
Substantial costs can be incurred in the pre-action period while parties follow pre-action protocols. At the same time, it is not unusual for settlement discussions to continue. A claimant may be tempted to issue a claim form without serving it immediately, in an attempt to convince the defendant it is serious about its claim in order to put pressure on the defendant in the negotiation process.  It has the added advantage of stopping the limitation period from running, where that is an issue.
In this case the claimant incurred costs of over £62,000 against its initial claim of £31,148 and against its final offer to settle of £12,500 (plus costs). The Court held that the Claimant had to pay the Defendant's costs when it withdrew the claim, landing it with greater losses.
The tactic of issuing proceedings for negotiation purposes can backfire if the claim has to be discontinued or proceed to trial. Far better to mediate at the outset, using ProMediate.