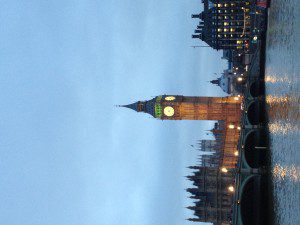 An All Party Parliamentary Group on ADR (APPGADR) was set up today.
An inaugural meeting and AGM was called for today, Tuesday 17 November in the House of Commons.
7 MPs attended the meeting:
· John Howell – Member for Henley (Conservative)
· Bob Neill – Member for Bromley and Chislehurst (Conservative)
· Victoria Prentis – Member for Banbury (Conservative)
· Alberto Costa – Member for South Leicestershire (Conservative)
· Iain Stewart – Member for Milton Keynes (Conservative)
· David Hanson – Member for Delyn (Labour)
· Andy McDonald – Member for Middlesbrough (Labour)
The following officers were elected:
· Chair and Registered Contact: John Howell MP
· Vice Chair: David Hanson MP
· Vice Chair: Bob Neill MP
· Officer: Victoria Prentis MP
· Officer: Alberto Costa MP
These MPs all have an interest in conflict resolution.
APPGs are essentially more informal groups of elected and non-elected members of Parliament than Select Committees, who choose specific subject issues to receive reports on, debate and make recommendations which may in turn affect Government policy.  The bold proposed purpose of this Group is "to change the climate and culture of dispute resolution in the UK."  The Group would actively seek to promote mediation, arbitration and other forms of ADR within the UK.
It is also to be noted that the APPG is concerned with ADR (including arbitration) and not just mediation.
The APPG will progress consideration of ADR sector by sector.  In no particular order it has been agreed that those six sectors will be:
Civil, commercial and consumer
Workplace
Community
Family
Public sector
Planning
It is hoped that this will be an excellent opportunity to raise awareness of mediation and ADR more generally within Parliament and beyond in a way that may have a real impact on Government policy.
Disclaimer: The information and any commentary on the law contained in this article is for information purposes only. No responsibility for the accuracy and correctness of the information and commentary or for any consequences of relying on it, is assumed by the author. The information and commentary does not, and is not intended to amount to legal advice to any person on a specific case or matter. The article was written on the date shown and may not represent the law as it stands subsequently. For the avoidance of doubt, the views in this article are personal to the author and not attributable to any other individual or organisation.