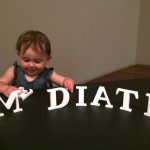 Retailers are obliged to provide details of an approved ADR provider under the ADR Directive. It is often the case that a customer feels aggrieved and conciliation and mediation by an independent third party can help.
Such a situation is typified by what happened to a lady shopping at John Lewis which has apologised to her after she was asked to leave its department store in Manchester because her toddler was having a tantrum.
Lindsay Robinson was shopping at the Trafford Centre branch when her 16-month-old daughter, Heidi, had a crying fit.
As she was trying to calm her child down, a member of staff from the menswear department approached and made her leave the shop, saying "I'm afraid we've had a complaint, you will have to leave.' She made a formal complaint to John Lewis, which has apologised but confirmed that staff asked her to move.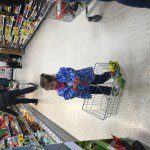 Robinson said: "I called customer services and someone did call me back. They apologised and said the member of staff's behaviour was out of order. They said they would send a £20 voucher as an apology. I don't think I will be going back to that store.
"I am not interested in any voucher or money. My point is that when shops see a mother trying to deal with a child having a tantrum they should cut them a bit of slack. I was made to feel like a rubbish mum."
Robinson said the incident was embarrassing: "Everyone was looking at me. It is a shame because I am a loyal customer. When I got married we had a wedding list of presents from there."
The incident happened at 12pm on Saturday when the store was packed with people shopping for Mother's Day presents.
Robinson said she had been left feeling "quite upset" and wanted a personal apology from the member of staff responsible.
In a statement, John Lewis said: "We are very sorry that Mrs Robinson was upset after visiting our shop. One of our managers spoke to her on Saturday to sincerely apologise and today our head of branch has written to Mrs Robinson to formally apologise again, and has also sent her flowers.
"Although our partner didn't escort Mrs Robinson out of the shop, he did ask her to leave in response to other customers' complaints. We're speaking to the partner about what happened, and how we could have been more sympathetic to Mrs Robinson and her daughter."
We would recommend that retailers use a conciliation and mediation service such as provided by ProMediate to improve customer satisfaction.