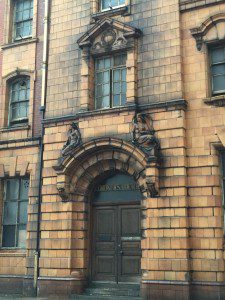 It may well be that many Court buildings will be closed in the near future. The fact is that the British public don't trust the legal system and feel frustrated by it, research has found so they may not be too disappointed if there are alternatives available.
The numbers speak for themselves. Fewer than one in five people in the UK agree that the justice system is "fair and transparent" and more than half say it is inaccessible.
A report called "Unjust Kingdom: UK perceptions of the justice and legal system" contrasts the findings of a nationwide survey of over 2000 members of the general public.
More than half of the public expressed concern about data protection if the court system were to be digitalised—the government recently announced that it will spend £700m on digitalising the courts.
The public have a clear appetite for a modernised legal system and have demonstrated that they are not content with how the system currently operates. Of those surveyed, 71% of respondents across the UK agreed with the statement 'the justice system requires faster modernisation'.
Moreover, half of all respondents affirmed that the justice system has retained tradition at the expense of efficiency. 72% of respondents agreed that the electronic communication of documents would make the process simpler, with over half agreeing that holding virtual/remote trials in certain cases would be a positive development.
Two thirds of respondents (66%) feel that changes to court fees are making it harder for people to bring cases to court. More than half of the public (54%) think that the introduction of fees in employment tribunals obstructs access to justice.
It sounds as if the public would be in favour of having an alternative available that is easier to understand and accessible – ADR and mediation that breaks with tradition. It is time to do things differently in 2016.