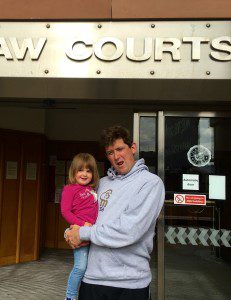 The Government has announced a consultation on transforming the civil justice system, bringing in new technology and the online Court. Moreover, they clearly want to increase mediation to avoid parties going to Court.
"We live in a society where you can apply for a mortgage or a job online, you can do your weekly shop from your home, plan holidays, weddings and parties on the internet. It's high time our courts caught up."
The consultation says that they already deal with disputes in different ways but can go further in ensuring that they are taking a just, proportionate and accessible approach, to lead to swifter decision making.
i. Introducing a new online process for resolving claims: In line with plans across all jurisdictions, moving more cases away from physical court rooms. Building on Lord Justice Briggs' proposals in his Civil Court Structures Review2, they will create a new process to resolve many disputes entirely online, using innovative technology and specialist case officers to progress routine cases through the system and reserving judicial time for the most complex cases.
When hearings are required, they may be held over the telephone or video conference, focusing court resources on the most complex and difficult cases. This will mean that cases should reach a quicker resolution.
ii. Encouraging parties to resolve disputes themselves where possible:
They will increase signposting to mediation and alternative dispute resolution services to help people avoid court for minor disputes that would be better handled privately, without needing the court to intervene.