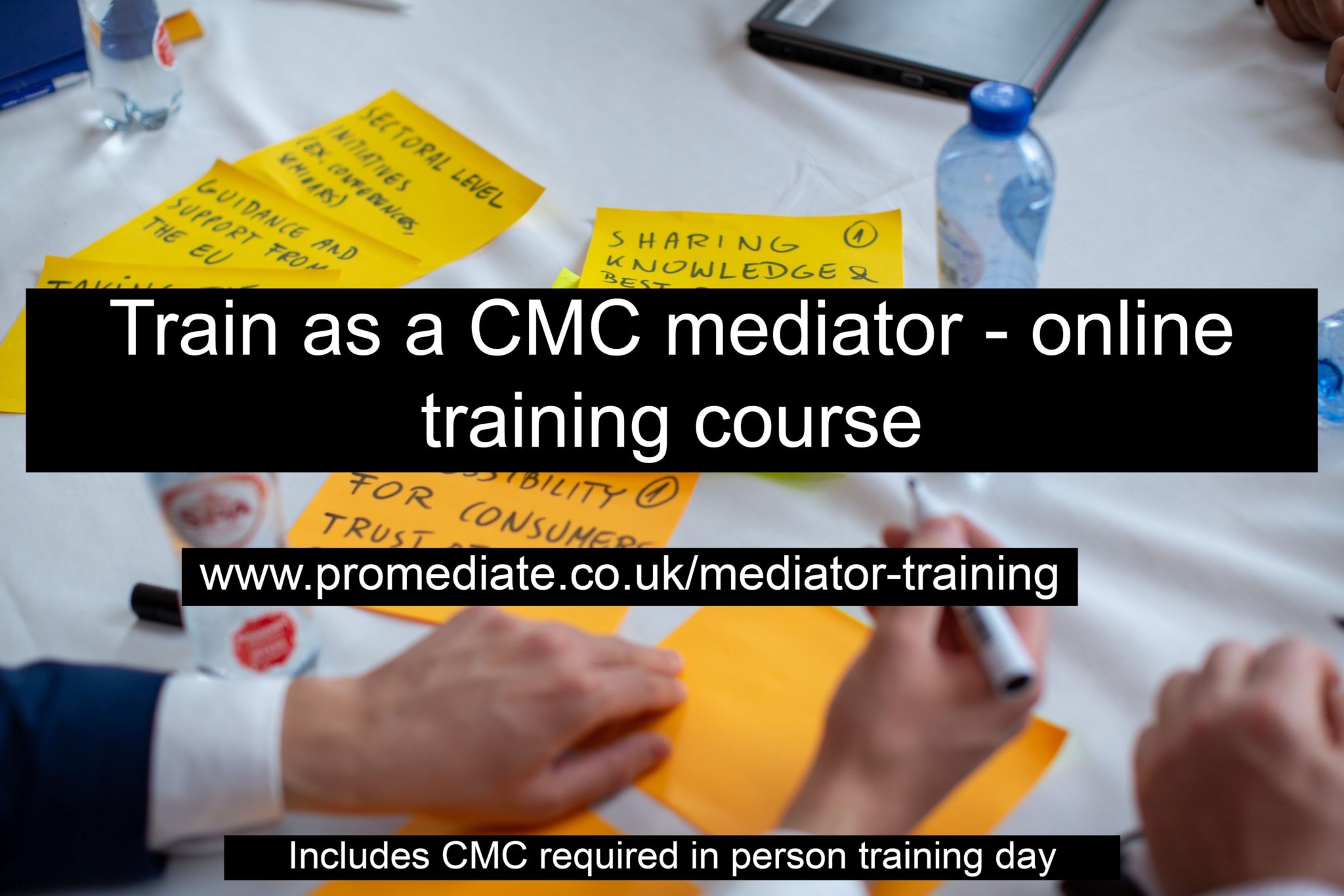 Train as a CMC mediator online (with in person training as well).
Mediation is on the increase as people and businesses try to grapple with disputes arising from the Coronavirus pandemic.
We also provide mentoring and observations to those who take our course unlike other providers. It's a snip at £1000 plus VAT.
You can join the serried ranks of mediators armed to resolve disputes.
ProMediate also has a diversity programme to encourage more diversity in the mediation profession. www.promediate.co.uk/mediator-training/