Now is the time to train as a mediator. Mediation is becoming the default option for solving disputes and is set to become an opt out process in the litigation system.
We have received positive feedback for our online courses (plus in person assessment day).
After just obtaining news that I graduated, I started my training to qualify as a Civil Mediator with Peter Causton at ProMediate (UK) Limited. I successfully completed the training in August and I am now an accredited Civil and Commercial Mediator. I would recommend anyone who would like to become a mediator to reach out to Peter. His training is an educational and absolute joyful experience.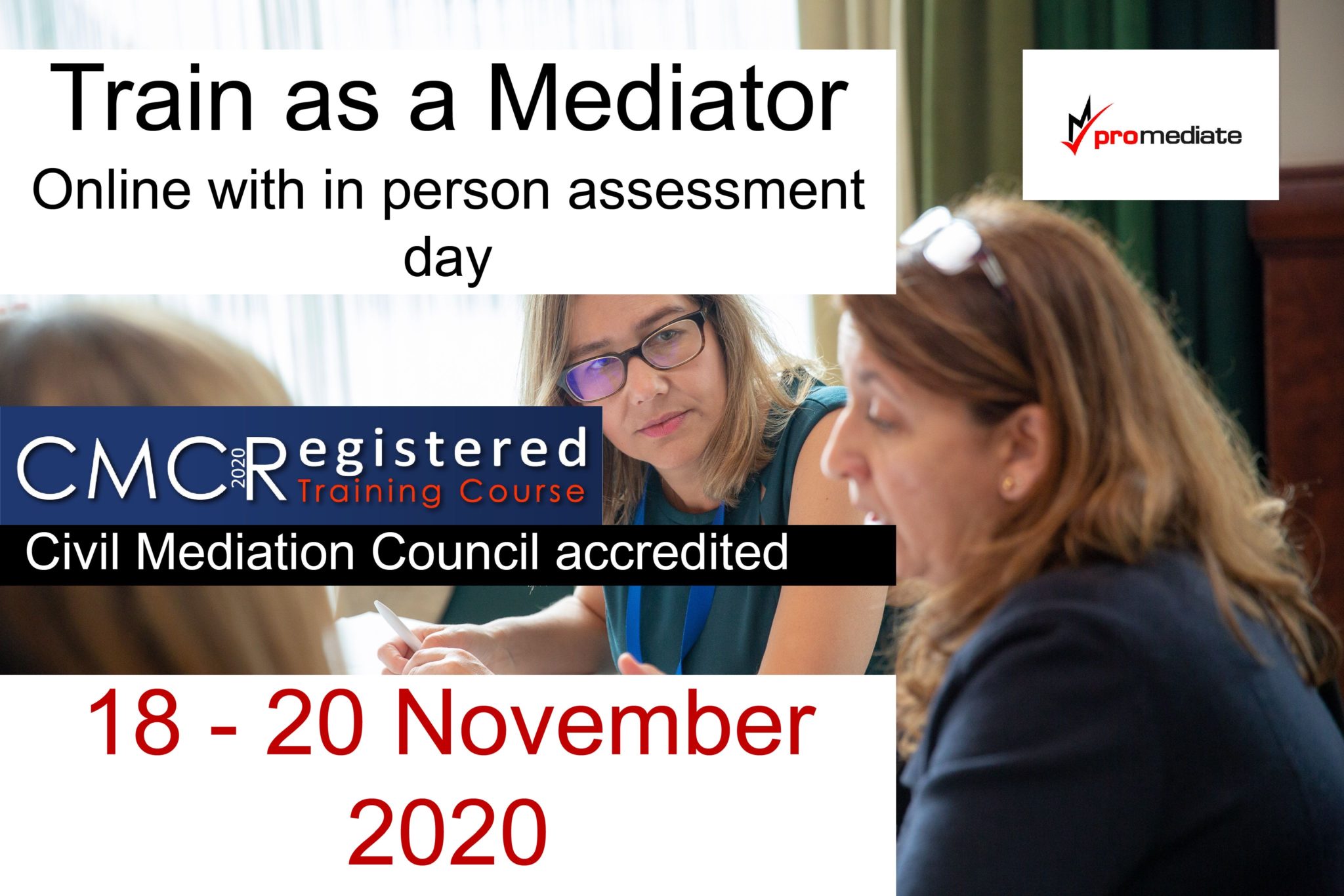 Our training course is also great value at £2,000 plus VAT (discount available for early booking)
Next course dates: 18-20 November 2020
For details contact us at enquiries@promediate.co.uk