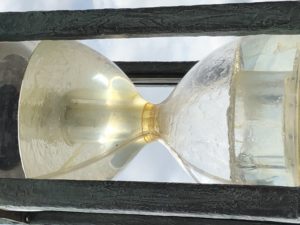 The latest statistics from the MOJ show that cases are taking a week or so longer to get to trial. To me that represents another reason to mediate and try to resolve claims earlier, to avoid the delay and additional cost.
The mean time taken for small claims and multi/fast track claims to go to trial was 37.1 and 60.9 weeks, up 1.9 weeks and 2.1 weeks respectively compared to the same period in 2018.
Also, I was due to attend trial a few times this month as an advocate and the Court simply cancelled the trials on two occasions and postponed them, only notifying the parties the afternoon before. The parties were primed to give evidence and to attend trial so it must have been disappointing to them. The Courts tend to list several trials on one day and sometimes if they are all due to proceed, the Court is unable to deal with them all. It is a lottery.
i anticipate that it is only going to get worse if coronavirus takes hold and Courts are closed or judges and Court staff are self isolating.
The government has announced a Covid-19 Emergency Bill which will include measures to allow civil proceedings in magistrates' courts to be carried out via telephone or video, as well as expanding the use of audio and video links in criminal proceedings.
There is normally wording in the Court notice of hearing that the Court can change the date time and place of the trial and so parties are rarely compensated when this happens.
Coronavirus is likely to affect the Courts just as much as other public services. It is likely that litigants and advocates will also fail to turn up for hearings on the basis that they are self isolating or have coronavirus. They may not need a sick note from the doctor to establish this. Perhaps the Courts will list more hearings by telephone to try to help hearings go ahead. The difficulty here is that the Courts tend to list cases well in advance and so cannot easily change listings from physical to telephone hearings.
There are already good environmental and costs reasons to do this – for example I recently attended a trial in Southend County Court which entailed a round trip of over 8 hours.
As a mediation provider we have already had enquiries about mediating by telephone instead of attending a meeting in order to minimise the risk of catching the virus. At ProMediate we can mediate in person or at a safe distance (!) by telephone or online.