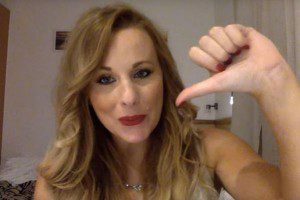 The GBBO having ended the Apprentice and Strictly are in full flow. There is no voting on the Apprentice but we can't help feeling that if there was voting Selina Waterman-Smith would not have been fired on Wednesday.  It seemed to many viewers that Joseph's performance left a lot to be desired.
Apparently she declined to go on the "You're fired" show following her departure citing differences with the production company. Ms Waterman-Smith has alleged that the show is a fix. Likewise, Ola Jordan has complained about Strictly bring fixed, which had been denied.
Given the controversy I am personally glad that in 2008 I turned back from the Apprentice interview and decided to give it a miss. Lawyers seldom do very well in the process and there appears to be a certain degree of ageism in the process, with no winner generally being older than 30. It does seem to be a bit of a circus and some contestants don't seem able to organise a proverbial in a brewery! Take for example the children's party episode. Hardly a testing task really. Another candidate, Scott Saunders, walked out of the show on the same episode and Lord Sugar was less than complimentary about him when he left. Presumably there will be no claims for loss of opportunity there? We have not seen the contract with the production company but we would have thought that the candidates are not permitted to fire themselves?
This is a serious business as the winner of the Apprentice gets a £250,000 investment in their business idea and valuable publicity. It is not the first time that a legal claim has arisen out of the Apprentice. The 2010 winner Stella English unsuccessfully claimed unfair dismissal from her apprentice job.  Her prize was a £100,000 job in one of Lord Sugar's subsidiary companies, but she walked away from the year-long contract after just five months, claiming she was used as 'an overpaid lackey'.
If there is any dispute regarding these shows, mediation would be the best way to resolve them, as it is confidential. One could go as far as to say that a workplace mediator would be appropriate in a situation where someone has been fired in a recruitment process!