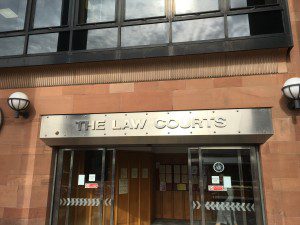 According to research, published this week, from Norton Rose Fulbright, multinational corporations are braced for an ever-increasing chance of being sued with at least a quarter anticipating the volume of business disputes to rise over the next year
Disputes over contracts are the most likely cause of litigation, say in-house legal counsel.  40% of general counsel pointed to contracts as the cause of the most amount of existing litigation, with a similar percentage citing contract disputes as the most troublesome form of legal case.
The survey of more than 600 general counsel at large corporations (about 60% of which had revenues of at least $1 billion) found that 24% expected litigation to increase in the next year, while only 13% anticipated that it would fall.
Employment disputes featured in second place in the league table of continuing litigation afflicting companies.
Regulatory investigation triggered the third highest amount of litigation, followed by personal injury issues, intellectual property and patent dispute, product liability claims, general class actions and insurance matters.

The report identifies – Increasing litigation costs Organizations are feeling the pressure of the increased costs which come with a higher volume of disputes and the increased resources needed to manage and mitigate those disputes. The average in-house team size has increased. Uptake of Alternative Fee Arrangements continues to grow. Increasing use of ADR – Either because it has been imposed, or in an effort to avoid the costs and distraction of litigation, organizations are looking to use alternative methods, such as arbitration and mediation, to resolve disputes.
The survey asked "Have you implemented any preventative measures aimed at reducing the volume of litigation in the last 12 months that you have found to be effective? If yes, what are they? They set out a framework for minimising litigation  to act as a guide to proactively addressing the level of litigation facing organizations.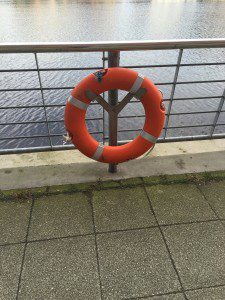 Stage 3 of the framework they suggest includes  • Early assessment – Accurate prediction of cost/outcome • Openness/transparency – Raise awareness of potential costs on both sides – Alert insurers • Early settlement – Employ ADR (mediate/arbitrate/ negotiate).
The full report is available following this link…
http://www.nortonrosefulbright.com/files/20160915-2016-litigation-trends-annual-survey-142485.pdf
We have set up a dispute management service with the Greater Manchester Chamber of Commerce to help deal with disputes that arise for members, through conciliation and mediation. Whether it be a contract or workplace dispute, we can help.