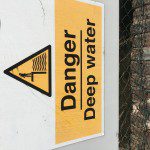 Solicitors brought before professional disciplinary tribunals should be assessed to the civil standard of proof instead of the current criminal standard, according to the Legal Services Board and the Solicitors Regulation Authority (SRA).
We would recommend that solicitors engage in ADR/mediation when faced with a complaint as if the matter is escalated to the Legal Ombudsman, they have a duty to report any misconduct to the SRA as well as publicising the fact of a complaint. If the standard of proof is lowered then more complaints will be taken to the SDT.
ProMediate has been certified to deal with clients' complaints about lawyers and our mediators are experts in this area.