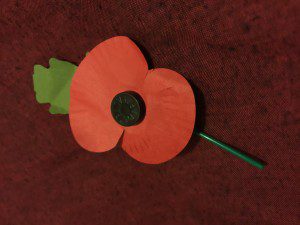 Remembrance Day reminds us that conflict can involve the ultimate sacrifice. My great grandmother's brother who was killed in Gallipoli in 1915 is currently the subject of an exhibition at the Oxford Museum of the History of  Science – Dear Harry – open until January, telling the story of a scientist cut down in his prime.  He worked with Rutherford and was conscripted to fight in the disastrous campaign. Such was the scale of the slaughter that his body like those of thousands of others was never found. His death achieved nothing but that is not to say that it was wrong to fight.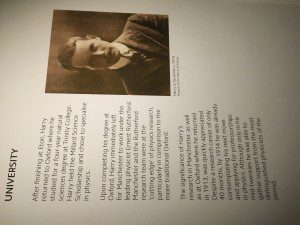 We ask ourselves whether it is ever possible to negotiate with people or countries who do not have our interests at heart and perhaps have an amoral purpose or ideology. When is it all right to bargain with the devil? I would say that there are some disputes where negotiation cannot succeed, such as where the opponent's ultimate aim is your destruction or annihilation. In those situations, there is nothing to offer that will satisfy the opponent that you can afford to give. Self defence becomes the priority. Peace or settlement through conciliation is only possible when the opponent comprehends that they cannot achieve their aims and have to settle for less. War becomes inevitable.  As Julia Hartley Brewer has since commented in the Telegraph, "the gunmen …  cannot and will not be defeated through talking persuasion or understanding.  There are no compromises to be offered.  There is quite simply, nothing to negotiate."

It is perhaps for these reasons that war continues and those who have lost their lives in wars will not be forgotten but sadly whilst there exists uncompromising conflicting ideologies we will never be able to say that they have fought in a final conflict.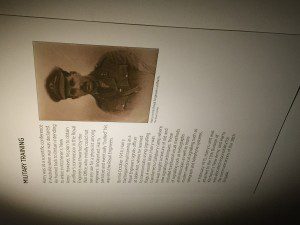 Where litigation or war is in prospect then mediators can assist in trying to find a resolution to avoid unaffordable sacrifices.
Disclaimer: The information and any commentary on the law contained in this article is for information purposes only. No responsibility for the accuracy and correctness of the information and commentary or for any consequences of relying on it, is assumed by the author. The information and commentary does not, and is not intended to amount to legal advice to any person on a specific case or matter. The article was written on the date shown and may not represent the law as it stands subsequently. For the avoidance of doubt, the views in this article are personal to the author and not attributable to any other individual or organisation.