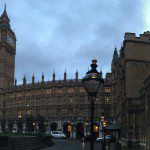 Peter Causton of ProMediate will be speaking to an influential group of MPs at the Palace of Westminster on 25 May about consumer ADR alongside Michel Kalipetis, commercial mediator.
Peter will be explaining how the ADR Directive is not working very well in practice and how it needs to be tightened up to be more effective. The system of having multiple Competent authorities is also not working. There is too much red tape and charges are too high.
Many businesses do not even know about their obligations and this leads to a lot of frustration amongst consumers.
The EU are finalising their response to the consultation on the mediation directive and it will be interesting to see what is proposed.