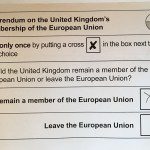 ProMediate is in favour of staying in the EU. Leaving would be bananas. We are in favour of the EU's efforts to increase ADR in the EU and the UK and the improvements in civil procedure throughout the EU, like the EU small claims procedure and the ADR Directive as well as the separate mediation directive.  There is also the benefit of consumer protection and standardisation. It is not just a question of the curvature of bananas! A vote to leave the EU is a vote against ADR.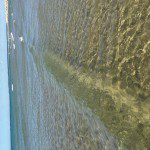 We need to stand up and be counted. The vote is dangerously close. It's the economy stupid! A vote to leave will result in the pound dropping and interest rates rising. Leaving aside free trade and freedom of movement, I am proud of our inclusive society and do not see immigration as a threat. These are human beings in search of a better life escaping intolerance. Gove, Johnson and Farage are a bunch of King Cnuts trying to turn back a tide.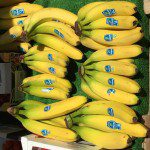 We can't pull up a drawbridge and separate ourselves from Europe. We are interdependent. Illegal immigrants don't care whether we are in or out of the EU. We can't afford to build a wall along the coast and patrol it with thousands of border guards. What's more it will be just England as Scotland will want to stay in the EU. Note the phrase "take back control." Vote leave and vote for the Tory party eurosceptics  to "take back control" of us!