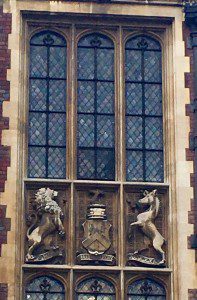 Thousands have been forced to recalculate divorce settlements after a tech glitch
Ministers have admitted that thousands of financial settlements for divorced couples will have to be recalculated after a Courts Service computer programme suffered a catastrophic glitch.
The fault occurred at the end of last year and caused the automatic calculator – known as "Form E" – to produce the wrong total for net assets of individual parties.
Shailesh Vara, the justice minister, announced yesterday that more than 3,638 divorces where affected. Of those, about 1,400 are still live cases, meaning that the court service can intervene in time.
The remaining 2,235 files had been closed and could require recalculation. That could force thousands of couples to return to court to rehash financial deals they thought had been settled.
Where those parties were legally represented there is a risk that they might argue that their representatives should have noticed the error.
Vara said he had ordered the Courts Service to write to all affected individuals, setting out several options. According to the minister, some couples "may wish to do nothing, if they know that the error was corrected during the proceedings or they do not wish to reopen their cases". Those who think they have been affected can apply to the court to vary or set aside the financial order.
Vara confirmed that additional court fees will not be charged to couples who have to return to court to vary their settlements. "This failure should not have happened," he said. "Divorce proceedings can be very difficult and I sincerely apologise for this situation and any distress it may have caused." However many will be litigants in person. They may well be able to claim the costs of taking legal advice from the MOJ.