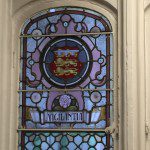 This case demonstrates the perils that await litigants who fail to make part 36 offers or to mediate cases before costs increase to a level that makes settlement next to impossible.
In this case the Court awarded Mr Burrell the princely sum of £5,000. However, as a result of costs budgeting the claimant's costs were fixed at £128,695.41 excluding VAT.
Mr Burrell asked for costs to be awarded in his favour on the basis that he had succeeded on the claim and the usual starting point is that costs follow the event.
Mr Clifford argued that the Court should make a different order as he had made an offer to pay Mr Burrell £5,000 and £5,000 costs.
However, the offer in respect of costs was not sufficient to cover the incurred legal costs and disbursements of the claimant up to that date. The fee for the claim form alone was £1,090; and the offer of £5,000 inclusive of VAT translated to a net figure of £4,167 net of VAT.
The budget approved was £2,920 and for £26,741 for pleadings and the issue of the claim.  That also disregarded the fact that the claim was pursued subject to a CFA and there would also be after the event insurance payments to make.
The Court found that Mr Clifford's offer was inadequate and he ought to have offered £5,000 plus costs to be assessed by way of a proper part 36 offer.
The Court was concerned that with a claim of this modest value, costs of this level should be incurred but found that Mr Clifford should pay Mr Burrell's costs.
We have to ask whether Mr Clifford would have been better offering to mediate, rather than merely making an offer which did not take account of the costs that had been incurred.
__________