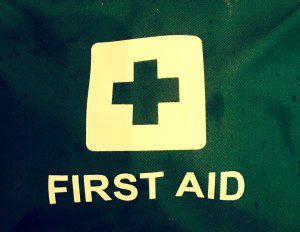 ProMediate has a panel of mediators who specialise in dealing with personal injury and clinical negligence disputes.
In a previous post, we explained that NHSLA published its annual accounts recently and how mediation can save legal costs.
The NHS Litigation Authority 2015/16 annual report states that the authority received 10,965 new clinical negligence claims last year, compared with 11,497 in 2014/15.
The number of non-clinical claims also fell, from 4,806 to 4,172 in 2014/15.
The NHSLA closed an identical number (16,459) of claims in 2015/16 as it did the previous year. Cases resolved without the payments of damages is higher than ever before, with 4,935 claims not requiring any compensation in 2015/16.  In 2008/09 that figure was just 2,373.
On claims where the damages are below £100,000, average legal costs as a percentage of the total claim are steadily rising. Ten years ago, claimant costs constituted 35.2% of the value of the claim. This year they were recorded at almost 55% of the claim. What to do to reduce costs? Answer- Mediate!
The NHSLA has been piloting a mediation service focused on fatal and elderly care claims. It stated that "The pilot was evaluated positively and in the coming year will extend and expand the service as a result. We hope that this will increase the number of disputes resolved without going to court. In a sample of 47 cases where mediation was completed, 81% were settled without the need for a potentially costly and upsetting court case."
It is now undertaking work to establish a permanent NHS LA mediation service. They stated that:
"It is our experience of the cases we have mediated both under the pilot and throughout our history that mediation is a powerful forum, giving the injured person the opportunity and the 'voice' to articulate the basis of their case and other related concerns which is not possible at a meeting with just lawyers.
It is also a good setting to explain why a legal liability has not been established to justify a financial payment."
The report also set out the NHSLA's increasing role in supporting and incentivising NHS organisations to improve patient safety, including through learning from clinical negligence.
Chief executive Helen Vernon said: "The key to reducing the growing costs of claims is learning from what goes wrong and supporting changes to prevent harm in the first place.
"We want to reduce the need for expensive litigation. This means increasing the use of mediation in the NHS, early transparency, saying 'sorry' and demonstrating that lessons have been learned to prevent the incident happening again."
It is good that the NHSLA is proposing to embrace mediation in this way as legal costs will be saved and also patients will be happier if disputes are not dragged out for lengthy periods of time and compensation is delayed.
A duty of candour was introduced to every NHS trust in 2014 to encourage honest dealings with patients when something goes wrong. The NHSLA could use mediation at an early stage to cut through disputes, following an investigation by a Trust. Settling a case does not mean admitting liability and so where there is no acceptance of liability or it is a borderline case, it is still prederable to offer fair compensate without admission rather than incurring legal costs.
ProMediate's clinical negligence specialists are well placed to deal with these cases. Please contact us for more information.