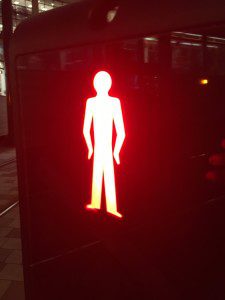 The EU Online Dispute Resolution Portal was meant to come into being on 9 January 2016 but is now delayed until 15 February 2016! This gives businesses more time to comply and add the link to the Portal to their websites and change their terms and conditions, which is good for them because very few are aware of the Alternative Dispute Resolution Directive and the requirement to signpost customers with unresolved complaints to ADR in the first place! Even those that are aware are unwilling to use ADR. So, it is unlikely that many will have done anything about it at all. We would not be surprised if the deadline gets extended further.
The reasons given are that this is due to a number of other EU states not being in a position to implement the requirements of the ODR Regulations by 9 January. Frankly, it appears to us that the EU Commission is incapable of organising a proverbial in a brewery, let alone send out the invites with the date of the party!
This follows the delay in the implementation of the ADR Directive itself which was meant to be implemented on 9 July 2015, but the deadline was shifted to 1 October.
Confusingly, even though the Portal will not come into operation until 15 February, the Regulations laid before Parliament earlier in 2015 and which have already been amended once, will still say that businesses must comply by 9 January, although reassuringly perhaps BIS have confirmed that no enforcement action will be taken against businesses who do not provide the non-existent link in their websites!
Background
On 21 May 2013, the European legislator adopted new legislation on Alternative Dispute Resolution and Online Dispute Resolution. The new legislation on ADR and ODR is meant to allow consumers and traders to resolve their disputes without going to court in an easy, fast and inexpensive way.
The ADR Directive ensures that consumers have access to ADR for resolving their contractual disputes with traders. Access to ADR is ensured no matter what product or service they purchased (only disputes regarding health and higher education are excluded), whether the product or service was purchased online or offline and whether the trader is established in the consumer's Member State or in another Member State.
Member States will establish national lists of bodies offering ADR procedures (ADR bodies). All ADR bodies included in those lists will have to comply with binding quality requirements. ProMediate is one of those bodies.
Under the ODR Regulation, the European Commission will establish a European Online Dispute Resolution platform (ODR platform). The ODR platform is a web-based platform that is specifically designed to help consumers who have bought goods or services online and subsequently have a problem with that online purchase. It allows consumers to submit their contractual dispute and conduct the ADR procedure online and in any of the 23 official languages of the European Union. The ODR platform transmits disputes only to ADR bodies who are included in the national lists of ADR bodies that comply with the binding quality requirements established by the ADR Directive.
The only other problem with it is that businesses are not compelled to actually use ADR in the UK, so customers can be left very confused when they are signposted to the ADR entities but the business will not use them. It is hoped that by having to provide a link to the Portal, businesses will feel obliged to use it or face further disappointment from their customers. If a complaint leads to a legal claim, it should be recalled that parties who unreasonably refuse to take part in ADR can be penalised in costs.