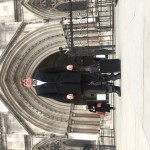 A recent report from Citizens Advice Bureau about litigants in person in the family Courts amounts to a vote of no confidence in the Court system, but they need more information about alternative dispute resolution.
The report reveals that going to court without a lawyer, which is the only option for most people, has wider negative impacts.
9 in 10 people with experience of going through court as a litigant in person say it affected at least one other aspect of their life.  This report identifies the four key areas affected:
People's mental and physical health suffering. 7 in 10 advisors say the experience of going to the family court as a litigant in person exacerbates existing mental health issues and 7 in 10 agree that the experience causes people's physical health to suffer.8
71% of CAB advisers say the experience causes relationships with family and friends to suffer.
Almost half (47%) of CAB advisers agree that the experience of going to the family court as a litigant in person places extra pressure on people's relationships with their employers and 2 in 5 advisers believe it puts a particular strain on self-employed people.
Going to Court has a (whether losing paid hours or a job altogether) negative impact on people's finances. There are further costs such as travelling to and from court.
The report concluded that people don't know what alternatives are available. The government has raised the profile of mediation and extended funding for it. However, many people are unaware of the existence, benefits of, and funding available for alternatives to court.  These include: post-separation counselling, separating parents information programmes or mediation. Resolving issues out of court reduces the strain on and cost to courts. It also increases the chance of a better outcome for the family. Mediation should therefore be encouraged.
Although this report was confined to the family courts, we expect that the feelings about going to Court are similar in civil cases, but now people and businesses have the option of mediation under the ADR directive as well as traditional mediation services.