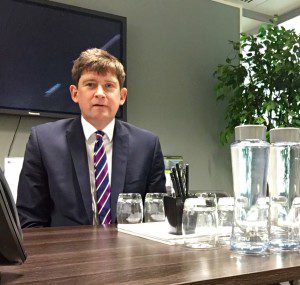 It has been announced that the Solicitors Regulation Authority wants to publicise more information about firms' and solicitors' past mistakes. This would be another reason to try to mediate, and ProMediate can help as it is authorised to deal with complaints about lawyers, if the parties agree.
We have previously written about how review sites are often the first point of call for clients looking to instruct a lawyer and these sites are often now linked to redress systems such as Ebay's Resolution Centre. We have linked up ourselves with Access Solicitor.
The SRA chief executive said the authority would seek a 'longer-term, strategic solution' to help consumers choose their solicitor.
He said the information – potentially including enforcement action, practice conditions, complaints and claims data – should be available not just to bodies in the legal sector but what he called 'all data re-publishers'.
He has said that the market is best placed to develop comparison tools that deliver 'real choice' to consumers.
'People outside the sector would be surprised at how contentious something so commonplace in business, hospitality and professional services is proving for legal service providers,'
'Making information work for consumers is a big step for the profession, but providing this information, we believe, is fundamental to a well-functioning market and making access to legal services much easier.'
Earlier this year the SRA created a law firm search on its website with basic information such as contact details, but it is clear the regulator wants to go much further, to include providing more information about complaints. The Legal Ombudsman already publishes details of complaints that it deals with.
We consider that providing more information to clients and giving them an informed unbiased choice is the way forward as with any other service industry. In order to maintain a good reputation, good customer service is needed and for that we recommend mediation of customer complaints.