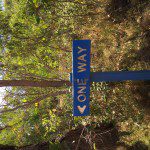 Insurers and Claimants in clinical negligence cases are realising that there is more than one way to deal with a dispute- mediation at an early stage can avoid thousands of pounds of legal costs.
Figures from the NHSLA audit report for 2014-15 show that  : https://www.gov.uk/government/uploads/system/uploads/attachment_data/file/454320/NHS_LA_Annual_Report_and_Accounts_2014-15.pdf
"We received 11,497 new clinical negligence claims in 2014/15….. In the same period we received 4,806 new non-clinical liability claims". it states: "As at 31 March 2015 we have made offers to mediate in 65 cases and 9 mediations have taken place; 14 offers to mediate have been accepted." It also states: "We are transparent in what we pay to our defence solicitors which in 2014/15 was £109.9 million. In the same period we received claims for legal costs of over £326 million from claimants' solicitors in relation to only successful claims".