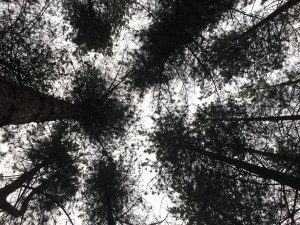 Neighbour disputes can be costly and time consuming with the added stress of living next to the person you are suing. Mediation can be a much less costly alternative to expensive legal proceedings as a recent news story demonstrates.
The head of a City of London law firm and his wife are facing a bill for more than £250,000 after becoming embroiled in a bitter feud with one of the UK's biggest property owners over a lime tree next to their north London house.
The legal dispute has pitted the Steptoe & Johnson partner, Brendan Patterson, who has lived in the property for 20 years, against four of the City's most prominent firms which are acting for the property company Grainger and its directors and insurers.
The lawyer has also alleged fraud against the property company in his court claim of more than £800,000 in damages, which involves a three-year battle over an 80ft tree that Patterson maintains sits 3ft from his house in Highgate and has caused severe subsidence to it.
Patterson has already won the first round in the dispute, when earlier this year a judge found that the lawyer was legally right to bar Grainger from having access to his property so it could remove the tree. The lawyer had argued that while he would ultimately like to see the tree gone, removing it in the way proposed by Grainger would have damaged his house.
Patterson has instructed his own law firm to bring the claim against Grainger. In court papers seen by The Lawyer magazine, Patterson's lawyers told the property company that the tree has caused his home "extensive damage caused by the roots of the tree". It also claims that Patterson's "windows are constantly covered in sap".
One of the main problems with neighbour disputes is that they have to be declared when selling a property and so if not resolved beforehand they can lead to a loss in value and difficulty in selling. Far better to mediate at the outset.