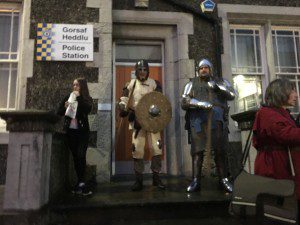 Sometimes, a confrontational approach to workplace disputes does not achieve the best outcome.
It was standing-room only at the Civil Mediation Council (CMC) (of which ProMediate is a board member) workplace mediation conference – "Save Time, Save Money, Save Stress: Make Mediation Work for You" – held in the Old Library of Lloyd's of London on February 1st. The conference set out to show how delegates could convince employers to use mediation as an integrated part of their conflict resolution offer. The size and profile of the audience signals an accelerated demand for practical understanding of the benefits of mediation for businesses.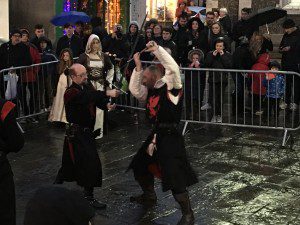 Professor Paul Latreille, Deputy Pro-Vice Chancellor for Learning & Teaching, Sheffield University provided data through interactive audience.
The poll revealed that nearly three-quarters (71%) of the senior-level delegates were from the private sector. The demand for practical help was equally clear – nearly 4 in 5 (78%) had been aware of or experienced workplace conflict over the previous year. The top 3 costs of workplace conflict identified by the poll were 1) the damaging impact on management time (37%), 2) reduced engagement and performance among parties in conflict (24%) and 3) the costs of absenteeism (14%).
Introductions from Sir Alan Ward (Chairman of the CMC) and Caroline Sheridan, Chair of the CMC Workplace and Employment Group were followed by an enlightening scene-setting by Sir Brendan Barber, Chairman of Acas.
He identified the conditions in which mediation works well including perceptions of unfairness and a lack of trust in workplace relationships. Barber argued that the main reason why mediation is not yet the first port of call is "a lack of awareness of the strong business case for mediation".
Practical case study presentations were key to the conference's success. Mark Clements, Regional Head of HR, UK & Ireland, Sony Europe highlighted a 100% success rate from their internal mediation programme and a large savings in costs. Their team of trained mediators gave participants the chance to listen to each other for the first time and in doing so frequently revealed misconceptions about the other party's position.
Robert Alcock, Head of Training at the BBC Academy, highlighted high success rates and their internal mediators' notable satisfaction in helping others find their way through conflict at work.
Pete Hodgson, Head of Employee Relations at Tesco Stores, urged delegates to make sure they spent enough time and on providing data and evidence to support the business case for mediation – the evidence is available to support the business case.
Karl Cockerill, Health & Wellbeing Practitioner and Mediation Coordinator at ELHT NHS Trust revealed his Damascene journey from arch mediation sceptic (earning the nickname "Grievance King" from colleagues) to ardent convert. Once engaged, he argued, unions can play a pivotal role in improving the wellbeing of their members through this form of resolution.
David Whincup, Partner, Head of Employment at Squire Patton Boggs dispelled lingering misconceptions that mediation is a "fluffy" option with a compelling legal perspective. Even when mediation fails, he said, engaging parties towards finding resolution delivers positive results and long-lasting benefits.
The conference concluded with contributions from an eminent panel of practitioners who fielded insightful questions from an energised audience. Alex Efthymiades, Director and Co-Founder, Consensio, Clive Lewis OBE, Founding Director of Globis Mediation Group, Fiona Colquhoun, CEDR Director and Executive Coach,
Caroline Sheridan, Chair, CMC Workplace and Employment Group says: "All the feedback during and after the event confirms the conference was an outstanding success. Mediation is enjoying considerable momentum as a core business process for employee engagement and conflict resolution. We focused on the arguments and strategies to fuel the momentum and to develop confidence in anticipating and addressing the most likely challenges."