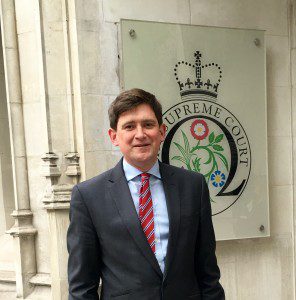 We have written before about using mediation to resolve disputes between parents and students and schools and education establishments.
Another issue is taking children out of school for holidays. This issue has been highlighted this week by Jon Platt's dispute which has been taken to the Supreme Court.
A father who took his daughter on holiday during term time has overturned a court fine after arguing that her unauthorised absence did not mean she failed to attend school regularly.
Jon Platt paid £1,000 in solicitors' fees to overturn the £120 fine for taking his child out of school – a feat that could pave the way for challenges to legislation that restricts term-time holidays.
He took his daughter, seven, on an eight-day holiday to Disneyworld in Florida in April, for which he said she was absent from school for six days.
Mr Platt claimed to have no other option but to fly on 12 April and return on 20 April with 17 members of his family because it was the only week they could all attend. Despite his daughter having a good attendance record, his application to take her away during term time was not authorised by the school. Platt, whose family business tackles banks over unfair charges, said he understood the consequences and knew he would be prosecuted but still took her on holiday with the rest of the family.
Platt refused to pay the initial £60 fine, which doubled to £120 when he failed to pay it within a certain number of days, and appeared before magistrates on the Isle of Wight. Six months after the holiday, magistrates told Platt he had no case to answer, shortly before he was due to face trial.
Platt had to argue his case against section 444 of the Education Act, which requires parents to ensure their children attend school "regularly". He also had to argue that the law did not put restrictions on parents taking them on holidays in term time.
Platt said: "I'm not a qualified lawyer but my understanding of this law is it's very simple. My child needs to attend school regularly.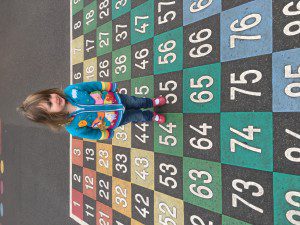 "Her attendance for the whole of the last school year was nearly 94%. I don't know where the threshold is but, frankly, parents need to decide for themselves. When I made the application through the school to get her time off, it was refused, even though her attendance at the time was 100%.
Under regulations introduced in September 2013, schools in England no longer have the latitude to approve term-time holidays apart from in "exceptional cases", according to DfE guidelines.
Parents can be issued with fines of £60 per child per day's absence by local authorities, rising to £120 if unpaid after three weeks. Courts can issue fines of up to £2,500 or jail sentences of up to three months in extreme cases, although those cases usually involve extended truancy.
Head teachers had been able to grant two weeks' term-time leave to pupils with good attendance records, but the new 2013 guidelines removed their ability to do so. The result has been a surge in fines and prosecutions of parents for unauthorised absences, as well as an improvement in the overall attendance record of state schools in England.
The National Association of Head Teachers defines exceptional circumstances as funerals for close family members, religious observances and ceremonies, or to recover from trauma. It also said allowances could also be made for pupils with disabilities or families of service personnel returning from long tours of duty.
"The fundamental principles for defining 'exceptional' are where requests are rare, significant, unavoidable and short," said the NAHT's general secretary.
This decision was upheld in the High Court, but has been taken to the highest court in the land, the Supreme Court, by the Isle of Wight Council following a request from the government which has said it will pay for the legal action.
Cllr Bacon previously stated: "Our initial response was not to expend further Isle of Wight Council money on pursuing an appeal.
"However, as a result of the formal request from the minister, the local and national importance of this issue and the Department for Education's commitment to cover all the costs of the appeal and contribute to the council's previous costs, we have decided to lodge an appeal in order to resolve the issue for all."
The risk for Mr Platt is that he ends up with an enormous costs bill if he loses the case and if he wins public funds will have been wasted on lawyers' fees. Much better to have mediated.