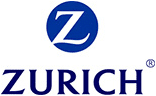 In the latest edition of "Solicitors@Risk", Zurich Financial Lines, which is a professional indemnity insurer for many firms of solicitors, warns solicitors to comply with the ADR Directive and to name a certified ADR entity, including specifically ProMediate.
The publication can be located by following the link http://www.zurich.co.uk/business/large/financiallines/@risk.htm
It comments that "Indecision seems to have been rife in the world of the Legal Ombudsman over recent months. First, it couldn't decide whether or not it had sacked its former chief Adam Sampson (and this saga appears still to be rumbling on with no end in sight). Then, in August it withdrew its application to become an ADR provider, having decided that further consultation was required. And now (on 10 December 2015) it has announced that it has given up altogether on its attempt to become an ADR provider, instead stating that it was going to "explore whether there is an alternative approach to operating as an ADR entity." This volte face by the Legal Ombudsman does actually have important consequences for law firms and, if you have not already updated your client care letters to comply with the 2013 EU Directive on consumer alternative dispute resolution (which came into force in respect of law firms on 1 October 2015), then you should do so at the earliest opportunity to avoid potential disciplinary action. We consider this further in this month's risk management tip below.
Do your client care letters comply with the ADR Directive?
On 10 December 2015, the Office for Legal Complaints ("OLC"), which runs the Legal Ombudsman Scheme, announced that it has decided not to proceed with an application to become an ADR entity based on the proposed changes to its scheme rules on which it consulted during September to November this year.  In a statement on the OLC's website, it announced that …it has decided instead to explore whether there is an alternative approach to operating as an ADR entity, such as introducing a parallel scheme or offering new "alternative" dispute resolution services that better mitigates the risk and issues it has identified, and that have been raised by stakeholders…" This latest announcement follows one made at the end of August 2015 by the OLC stating that it was withdrawing its application to the Legal Services Board ("LSB") for certification as an ADR provider in order to allow for a fuller consultation to take place. Some of the changes proposed by the OLC to the scheme rules included removing the current six month time limit for making a complaint to the Legal Ombudsman, and introducing prescribed monetary thresholds (including potentially increasing the current maximum award of £50,000). Zurich felt particularly strongly about potential negative impacts these changes could have on the legal profession and, as such, we issued a formal response to the consultation. We pointed out that the principle of statutory limitation has long been enshrined in law and also that limitation periods in England & Wales are some of the most generous to claimants in the whole of the European Union.
Also, if the current time limit were to be removed, then legal professionals would never be free from the risk of complaints being made about them. This, in our view, was completely unfair. We also pointed out that, in order to respond to any claim, law firms would have to store clients' files indefinitely.This would lead to increased storage costs and the potential to breach the Data Protection Act 1998. Further, given that the Minimum Terms and Conditions of professional indemnity insurance for solicitors require insurers to indemnify awards made by the Legal Ombudsman, any such change would likely lead to an upwards movement in insurance premiums to take this increased risk into account, as would also be the case if the maximum potential award were to be increased.
Practice point
We are pleased that the OLC has listened to those who responded to the consultation and decided not to proceed with the proposed changes for the time being. However, there are implications for all law firms with regard to the information which must be included in your client care letters.
From 1 October 2015, law firms must, at the end of the first-tier complaints process:
Provide information on the Legal Ombudsman as the statutory complaints scheme for solicitors; and
Inform the client, on a durable medium: that they cannot settle the complaint with the client
Provide the name and web address of an ADR approved body which would be completent to deal with the complaint, should both parties wish to use the scheme;–
Whether they intend to use that ADR body."
The newsletter goes on to say that "the Chartered Trading Standards Institute ("CTSI") has set out on its website a list of ADR entities which provide ADR services. Note, however,  that the ADR approved body must be competent to deal with the complaint. As such, it is unlikely that the SRA would consider (say) the Furniture Ombudsman or the Waterways Ombudsman to be appropriate bodies for law firms to nominate as ADR approved bodies. That said, whilst law firms are required to provide information about an ADR approved body to a client at the appropriate stage, they are not required actually to agree to submit complaints to any particular body nominated. The obligation in the 2013 EU Directive on consumer alternative dispute resolution is only to give information and not to agree to the use of ADR approved bodies.
Having reviewed the list of ADR approved bodies on the CSTI's website, we consider the ones suggested by the Law Society in the above wording are the most appropriate ones for law firms to use, and the ones most likely to be acceptable to the SRA. Whether or not you explore the issue of whether you would actually want to consider using one of these bodies is a matter for your own firm (remember that you only have to provide information about them, not actually agree to use them), but if you do, you should note that they will all have different rules and time limits etc., so you should do some research before deciding upon any particular provider. If you have not already amended your client care letters to include a reference to an ADR approved body, you should take steps to do so immediately to avoid potential disciplinary action being taken against your firm by the SRA, particularly given that providing this further information to clients has been a requirement since 1 October 2015."
We would obviously go one step further and recommend using ProMediate if the client agrees, so as to avoid the delays and costs associated with the Legal Ombudsman.  It is much better, surely, to try to reach an agreement than have a decision imposed on a firm and to be named and shamed?  Mediating can also be good evidence of reasonable conduct if the matter eventually ends up in Court.
The Law Society has issued guidance on its website recently and has provided the following suggested wording for law firms to incorporate into letters sent to clients at the end of the first tier complaints process if the complaint has not been resolved:
We have been unable to settle your complaint using our internal complaints process. You have a right to complain to the Legal Ombudsman, an independent complaints body, established under the Legal Services Act 2007, that deals with legal services complaints.  You have six months from the date of this (our final) letter in which to complain to the Legal Ombudsman.

Legal Ombudsman PO Box 6806 Wolverhampton WV1 9WJ Telephone: 0300 555 0333 Email address: enquiries@legalombudsman.org.uk Website: www.legalombudsman.org.uk

Alternative complaints bodies (such as  ProMediate www.promediate.co.uk exist which are competent to deal with complaints about legal services should both you and our firm wish to use such a scheme. We [state whether you do or do not] agree to use ProMediate.
What Zurich does not mention is that from 15 February 2016, all law firms that trade online will also have to have a link on their website and in their terms and conditions to the EU online dispute resolution Platform, which will accept client complaints and direct them to your ADR entity as well.
Please contact us if you do want to put us forward as above.  Although we do not insist on membership of the scheme and it is possible to join when a complaint has to be dealt with, we do find that it speeds up the process.