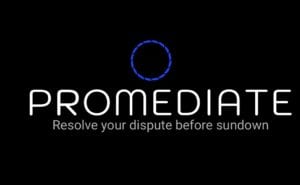 In the latest decision on the issue of refusing to mediate the Court has once again reiterated that a party who refuses to mediate can be penalised in legal costs. This was an employment contract case involving two defendants where one defendant relied upon the other's refusal to mediate as justification for also refusing. With grateful thanks to Herbert Smith Freehills for highlighting this case in their blog:https://hsfnotes.com/adr/2020/05/19/the-high-court-disallows-a-substantial-proportion-of-a-successful-defendants-costs-on-the-basis-of-an-unreasonable-refusal-to-mediate/
In Wales (t/a Selective Investment Services) v CBRE Managed Services Ltd & Anor [2020] EWHC 1050 (Comm) (30 April 2020), the High Court disallowed a up to 50% of part of a successful defendant's costs as a result of its failure to take part in mediation.
The dispute originates from CBRE's decision to move its employees to a new pensions platform and, in so doing, to dispense with the Claimant's services
The decision is the latest in a long line of cases which highlight that a refusal to mediate may have serious consequences for parties even if they end up winning their case.
The Claimant had offered to use alternative dispute resolution letters of claim, and had proposed mediation in a letter to the Defendants. They said:
"(4.1) If liability is disputed and in accordance with our duty under the Pre Action Protocol to try to settle the issues without proceedings and to consider a form of Alternative Dispute Resolution (ADR) to assist with settlement, our client will consider any request for negotiation or some other form of ADR (including, for the avoidance of doubt, mediation) to enable the parties to settle this dispute without commencing proceedings.
(4.2) If you wish to make any proposals in relation to ADR, these should be included within your Letter of Response where liability is denied. If you do not consider ADR to be reasonable step at this stage, you should set out your reasons in detail".
The Defendant replied saying that it would not take part in the mediation. The Second Defendant initially said it was willing to use mediation, but changed its mind after the refusal by the First Defendant as it questioned the utility of any mediation without the other Defendant taking part.
At a case management conference the Court even made an order that the parties should consider settlement by ADR at all stages of the litigation. Claimant did not respond.
The Court dismissed the Claimant's claims in full.
In its arguments about costs the Claimant argued that he should not be ordered to pay the Defendant's costs despite having lost the case as a result of the Defendants' unreasonable refusal to mediate.
The Court found that there was good reason to depart from the usual rule as although the Claimant had lost, as the Defendant had at different points refused to take part in mediation and its explanations for refusing were unsatisfactory.
The Court said that there was nothing in the dispute that made it unsuitable for mediation, the cost of would not have been disproportionate and any delay in setting up the mediation would not have been prejudicial. However, the Defendant did make a without prejudice offer. On balance, the Court decided that the refusal to mediate by the First Defendant had been unreasonable.
"We recognise that mediation has a number of advantages over the court process. It is usually less expensive than litigation which goes all the way to judgment, although it should not be overlooked that most cases are settled by negotiation in the ordinary way. Mediation provides litigants with a wider range of solutions than those that are available in litigation: for example, a apology; an explanation; the continuation of an existing professional or business relationship perhaps on new terms; and an agreement by one party to do something without any existing obligation to do so. As Brooke LJ pointed out in Dunnett v Railtrack plc (Practice Note) [2002] 1 WLR 2434, 2436-2437, para 14
"Skilled mediators are now able to achieve results satisfactory to both parties in many cases which are quite beyond the power of lawyers and courts to achieve. This court has knowledge of cases where intense feelings have arisen for instance in relation to clinical negligence claims. But when the parties are brought together on neutral soil with a skilled mediator to help them resolve their differences, it may well be that the mediator is able to achieve a result by which the parties shake hands at the end and feel that they have gone way having settled the dispute on terms with which they are happy to live. A mediator may be able to provide solution which are beyond the powers of the court to achieve".
The Court disallowed 50% of the Defendant's costs for the period between the initial refusal to mediate and the without prejudice offer by the Defendant
Because the Defendant again refused to mediate, 20% of its costs were disallowed for that later period of time. This resulted in a reduction of thousands of pounds to £63,000 and £72,000.
In relation to the other defendant the Court thought it was reasonable not to mediate if the other defendant was refusing.
So the moral of the story is – mediate if it is offered unless it really isn't possible for example because there are two defendants and one of them has already refused.
In our view this equally applies to online or telephone mediation.