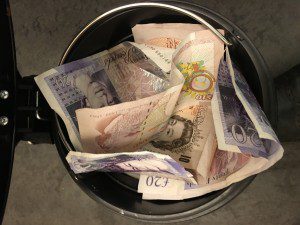 The government has responded to the consultation on Court fee increases. Litigants already concerned about costs may well think that issuing proceedings is like throwing money away.
On the issue of the increase to maximum court fees to £20,000, the government has shelved this but only for the timebeing. The cap will remain at £10,000 for now. They are definitely not ruling out bringing this in in future.
On the overall 10% rise in Court fees the government is going to ignore the majority of the responses to the consultation. The question posed was:  "Do you agree with the proposal to uplift all civil fees not affected by one of the other specific proposals by 10%." They received 82 responses to this question and only 4 agreed and 78 disagreed.
Despite the negative response, it is full steam ahead, with the government saying that they do not accept the argument that the increases are unjustified and unnecessary. They say that they do not think that the money claims changes introduced in March of this year impact on these increases and therefore do not accept the argument that there will be a cumulative effect of restricting access to justice.
Bizarrely they do accept that the increases may make some litigants reconsider whether they wish to pursue litigation in light of the cost and the prospects of success, including the likelihood of recovering a judgement against the respondent. They say that they anticipate that the increase in fees will generate £15m per annum.
They argue that in normal circumstances, in successful claims the court will order the defendant to pay the claimant's costs, including any fees incurred. That's ok then as the defendants will pay! Therefore the Government intends to proceed to implement the proposal as set out in the consultation.
There will only be one winner from this consultation- mediation and ADR. We can guarantee that it will not bring in £15m because there will be fewer claims. Also there is no indication that Court users will receive any better service for their increased payments. Funny that civil Court users have to pay to subsidise the whole Court system yet there is no talk of having to pay more than it costs to visit the doctor.